Hockey's Elite Confirmed for World Summit
The Molson Canadian World Hockey Summit has announced the first group hockey leaders, executives and players who will participate in the first international hockey summit in 14 years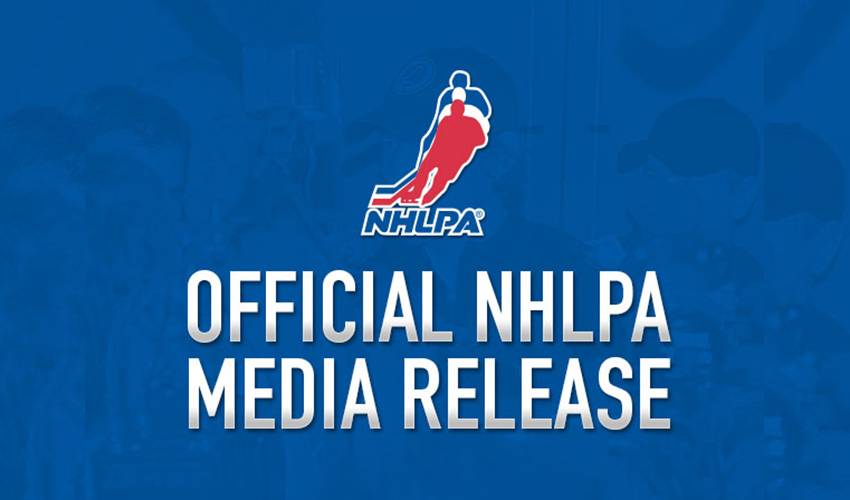 HOCKEY?S ELITE CONFIRMED TO WORLD SUMMIT
TORONTO (July 2, 2010) - The Steering Committee of the Molson Canadian World Hockey Summit (Toronto, Canada, August 23-26) has announced the first group hockey leaders, executives and players who will assume instrumental roles at the first international hockey summit in 14 years.

The list of speakers, presenters and panellists includes the most influential personalities in the hockey world today. At this point, twenty-six hockey dignitaries who were listed on The Hockey News' "One Hundred People of Power and Influence" 2009 feature are confirmed as participants.
Among those representing the National Hockey League Players' Association:
Mike Ouellet(Chief of Business Affairs), Daniel Alfredsson (NHLPA member since 1995, Summit Leadership Team member) and NHLPA certified agents Don Baizley, Pat Brisson and Don Meehan.

Among those representing International Hockey:

René Fasel (IIHF President), Alexander Medvedev (KHL President), Daniel Alfredsson (Four-time Olympian, Olympic gold 2006), Ralph Krueger (Longest standing national team coach of modern era), Uwe Krupp (Stanley Cup winner, German national team coach), Slavomir Lener (Director / Head coach Czech National Teams), Jan Filc (World Championship winning coach 2002, Director of Slovak Player Development), Anders Hedberg (IIHF Hall of Famer, NY Rangers Pro-Scout) and Tommy Boustedt (Executive behind the resurrection of the Swedish junior program).

Also the IIHF 13-man Council (Board) will attend the Summit.

Among those representing the National Hockey League:

Gary Bettman (Commissioner), Bill Daly (Deputy Commissioner), Brendan Shanahan (Vice president hockey and business development, Triple Gold Club Member No. 13), Darcy Regier (13-year GM of the Buffalo Sabres).

Among those representing Hockey Canada:

Bob Nicholson (President), Steve Yzerman (GM of Canada's Olympic team, GM of Tampa Bay Lightning, Summit Leadership Team), Hayley Wickenheiser (Three-time Olympic champion, Summit Leadership Team), Mel Davidson (Coach Canada's women's team).
Among those representing USA Hockey:

Dave Ogrean (Executive Director), Brian Burke (GM of U.S. Olympic team, GM Toronto Maple Leafs, Summit Leadership Team), Jim Johannson (Assistant Executive Director, Hockey Operations), Mark Johnson (Coach U.S. women's team, Olympic gold medallist 1980), Angela Ruggiero (U.S. women's national team), Peter Laviolette (Head coach Philadelphia Flyers, winningest US-born NHL coach).

David Branch (CHL President) and Bob Boughner (Two-time Memorial Cup winning coach, Windsor Spitfires) will be among those representing the Canadian Hockey League.

The topic sessions at the Molson Canadian World Hockey Summit will be moderated by some of the most well known names in North American broadcasting and journalism; Bob McKenzie, Pierre McGuire, Gord Miller, Darren Dreger, Bob McCown, John Shannon, Paul Romanuk, Jim Hughson, James Duthie and Darren Millard.
Key themes for the event:
An evaluation of the 2010 Olympic hockey tournaments in Vancouver, Canada
Player skill development initiatives
Challenges facing grassroots, youth and junior programs around the world
Establishing a long-term Global Hockey Agenda – International Competition, Interaction and Cooperation
Women's hockey after Vancouver 2010 - Closing the gap with North America
Growing Participation in Hockey
Contracts, International Transfers and agent's ethics (at Monday's Hot Stove Sessions)
Go to www.worldhockeysummit.com for more information and registration.

The Monday night (August 23) opening Hot Stove Sessions will take place at the Hockey Hall of Fame and the two Tuesday (August 24) sessions will be held at the Air Canada Centre, the home of the Toronto Maple Leafs. The official Summit hotel, the Sheraton Downtown, will accommodate the Wednesday and Thursday sessions.

Media will have access to cover the Summit. To register for media accreditation application, please e-mail your contacts to: media@worldshockeysummit.com
The complete schedule of the Topic Area Sessions and the complete list of all participants will be announced by mid-July.
About the Molson Canadian World Hockey Summit:
The Molson Canadian World Hockey Summit is an event designed to dissect the current state of hockey and collaboratively identify and address key concerns and issues facing the game today. The Summit's theme, Global Teamwork Promoting the Growth of the Game, will be brought to life through interactive seminars, presentations, and discussions led by the who's who of the global hockey world. The Summit's steering committee includes the International Ice Hockey Federation (IIHF), Hockey Canada, USA Hockey, the National Hockey League (NHL), the National Hockey League Players' Association (NHLPA), the Canadian Hockey League (CHL) and the Molson Coors Brewing Company.