31 Players Elect Salary Arbitration
Thirty-one players have elected Salary Arbitrati, click to read who they are.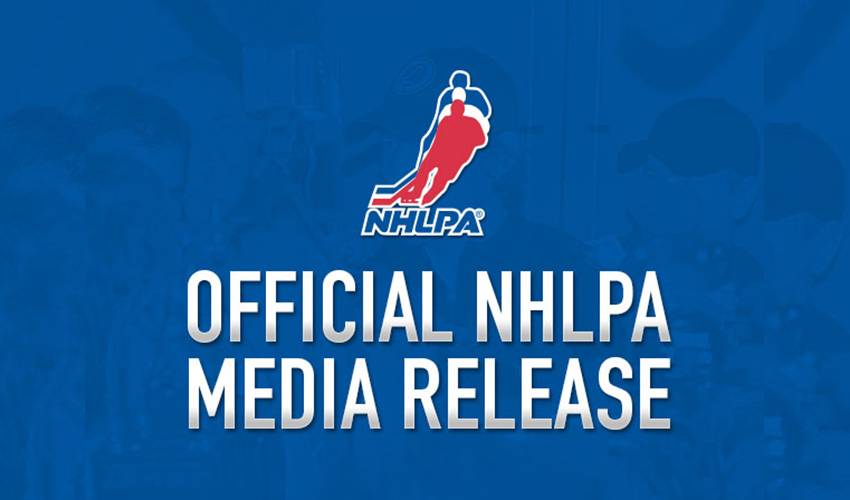 31 PLAYERS ELECT SALARY ARBITRATION
TORONTO (July 5, 2010) – Thirty-one players have elected Salary Arbitration:
Anaheim Ducks
James Wisniewski
Atlanta Thrashers
Ben Eager
Andrew Ladd
Clarke MacArthur

Boston Bruins
Greg Campbell
Blake Wheeler
Buffalo Sabres
Tim Kennedy
Calgary Flames
Ian White
Chicago Blackhawks
Antti Niemi
Columbus Blue Jackets
Jared Boll
Anton Stralman
Dallas Stars
Fabian Brunnstrom

Detroit Red Wings
Derek Meech
Edmonton Oilers
Gilbert Brule
Jeff Drouin-DesLauriers
Jean-Francois Jacques
Los Angeles Kings
Brad Richardson
New Jersey Devils
Mark Fraser
New York Islanders
Matt Moulson
New York Rangers
Daniel Girardi

Ottawa Senators
Chris Campoli
Peter Regin
Philadelphia Flyers
Daniel Carcillo
St. Louis Blues
Cam Janssen
Tampa Bay Lightning
Nate Thompson
Vancouver Canucks
Tanner Glass
Jannik Hansen
Mason Raymond

Washington Capitals
Eric Fehr
Tomas Fleischmann
Jeff Schultz

The deadline for Club-Elected Salary Arbitration notification is July 6, 2010 at 5:00 p.m. EDT. Hearings will be held in Toronto from July 20 to August 4, 2010.
-30-