Quincey a True Mountain Man
Avs defenceman has become a crucial member of the Colorado blueline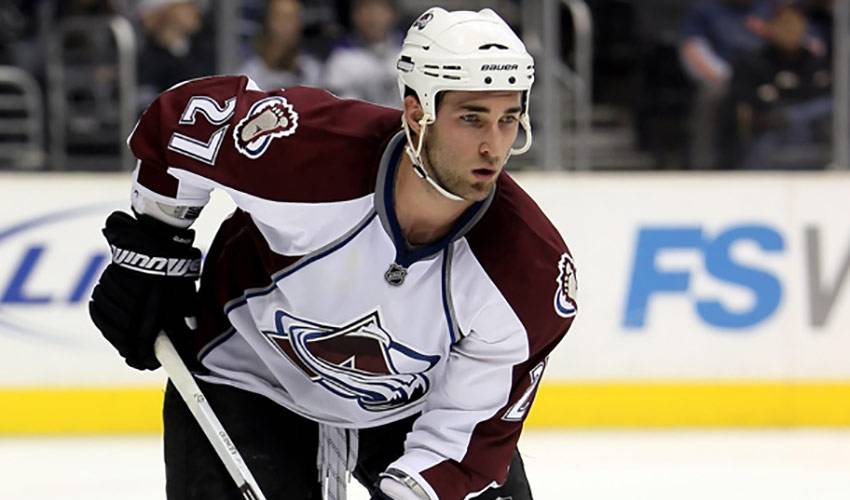 He didn't net the most points in his NHL career in 2009-10, but that didn't stop Kyle Quincey from having his best season since he skated onto the big-league scene.
Talk about making a good first impression.
In early July of 2009, Quincey was traded, along with defenceman Tom Preissing and a fifth-round pick in the 2010 NHL Entry Draft to the Colorado Avalanche in exchange for left winger Ryan Smyth.
Quincey made his Avalanche debut, a solid one, by all accounts, on opening night of what was a 5-2 victory over the San Jose Sharks on October 1, 2009. It was a sign of things to come for both the defenceman and the Western Conference team.
The Ontario native quickly solidified himself as a major factor on the Avalanche defence corps, leading the team in average ice time and recording an NHL career high of six goals for 29 points, nine less than he had in 2008-09, in 79 games.
"It all has to do with opportunity," said Quincey, who was selected 132nd overall by the Detroit Red Wings in the 2003 NHL Entry Draft after finishing his first season with the London Knights of the Ontario Hockey League in 2002–03. "My role has changed significantly since I broke into the league. Playing alongside Scott Hannan, we were given the role of shutting down the other team's top guys. It was a great feeling to be a part of giving the team a chance to win."
By season's end, the Avalanche, widely considered to be a rank outsider to get to the playoffs, made it to the post-season, losing in six games to the San Jose Sharks in the Western Conference quarter-finals.
It was a tough way to end the year, but a learning experience Quincey believes Colorado can build upon.
"You never like to lose, no matter what the circumstances," said the 25-year-old, who was placed and claimed off waivers on October 13, 2008, by the Los Angeles Kings. "But I like to think that we're like the Pittsburgh Penguins and Chicago Blackhawks. You need to build a strong foundation to be successful. That's what they've done here.
"We have a great group of young players, like Matt Duchene and Ryan O'Reilly, but we also have great veterans, especially a respected guy like our captain Adam Foote."
While an early exit from the playoffs can create a downward effect on certain teams, Quincey sees it differently for the Avs.
"When I was with Detroit, there was a phrase that went, 'You have to lose before you win,'" offered Quincey, who was selected as the 2004-05 Eastern Conference Best Defensive Defenseman and placed third in voting for the OHL's top defenceman award, the Max Kaminsky Trophy, that same season. "In Detroit, we lost to Anaheim in the Western finals in 2006-07. The next year, we weren't denied and won the Cup. Hopefully, we can follow a similar script."
For his part, Quincey is set on building on what he accomplished in 2009-10.
"When you're called up to play in the NHL, it's as though there is no breathing room and at times you play tight," said the 6'2", 210-pounder. "You don't want to make any errors and there are moments where you might think too much. The more you're able to just go out there and play your game, be yourself, that's when you are at your best."
And that's just how Quincey, who has appeared in 164 NHL regular season games, expects to perform when the puck drops on Colorado's campaign, a home game against the defending Cup champion Blackhawks on October 7.
Quincey proved to be a good fortune teller in the aftermath of his trade from Los Angeles to Colorado last July.
"If you look at last year, Colorado had a lot of hard luck with injuries," he told NHLPA.com in 2009. "I think if they would have stayed healthy, they would have been in the playoffs."
Now, he's hoping the future is even kinder.
"We were able to see what it takes to be successful in the playoffs last year. We can take that and build on it."
The organization certainly has faith in Quincey, who re-signed with the club, a two-year deal, on July 2.
"Kyle was a big part of our defence last season and we expect him to continue in that role," said Avalanche General Manager/Executive Vice President Greg Sherman.
A role that suits Kyle Quincey just fine.