NHLPA 2010 Rookie Showcase
23 of the top up & coming prospects gather in Toronto for 2010 Rookie Showcase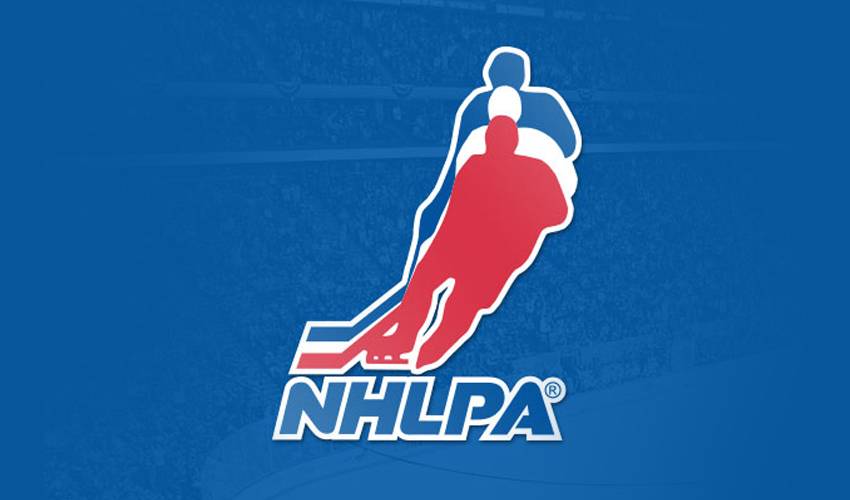 Some of hockey's best young talent was on display at Etobicoke's MasterCard Centre on Wednesday for the 2010 NHLPA Rookie Showcase, having been brought together by the NHLPA in order to get their pictures taken by Upper Deck and Panini for their first NHL rookie cards. With media scrums in the morning and a day full of poses in front of the camera, the 23 players in attendance got plenty of attention from all angles, something they will undoubtedly become more and more familiar with in the near future.
With photo, video and autograph stations set up both on and off the ice, the players were quite busy throughout the day, doing portrait shots one minute and then having their breakaway moves photographed the next. A malfunction at the rink left the ice that was originally intended for the shoot covered in fog, but the pad next to it filled in admirably. This small inconvenience allowed for some of the best moments of the day however, at the very least the biggest smiles, when the rookies were able to jump on the ice and skate around with some of the young 5-6 year-old kids who were there for their own team practices and looked up from their drills surprised to see the bigger kids who had joined them.
A brief scrimmage at the end of the day between the 23 players further cemented the status of the soon-to-be NHL'ers in the eyes of their young admirers, who stuck around to cheer every goal and fist-bump every player as they walked off the ice to their dressing rooms.
The day was a popular one for all parties involved, and its success will surely lead to more in the future. "We had the privilege to host some of hockey's best upcoming rookies today at the second annual NHLPA Rookie Showcase and we couldn't have asked for a better result," said Adam Larry, the Director of Licensing for the Players' Association. "The players had a great time and Upper Deck and Panini got some incredible pictures and videos to use for their upcoming products, including rookie cards. We're already looking forward to hosting next year's event."
Toronto's Nazem Kadri, who was popular with both the media and young Maple Leafs fans in attendance, soaked up the experience, saying "it was a really great day, we all had a lot of fun with it. Getting a rookie card is important for any player and it was a something that will be hard to forget for everyone here."
Florida's Erik Gudbranson, who was chosen 3rd overall by the Panthers in the 2010 Entry Draf,t enjoyed his time at the MasterCard Centre as well. "At the start of a young player's career, it's just an unbelievable feeling," the young defenceman said, "I wouldn't have imagined five years ago that I'd have my own rookie card. It was an honor to come here, these are all extremely good players and it was exciting to be a part of."
Josh Zusman of Upper Deck was pleased with how the day went as well, happy to see more players this year than there was for the inaugural Rookie Showcase, but said they still had the "immense talent" that last year's group had. Always happy to be working with hockey players, who he called the "most down-to-earth" of professional athletes, Zusman said, "I'm thrilled to see them all out here now and I can't wait until they hit the ice in October so we can make rookie cards of them and all the fans will get to see them. It will be great for everyone associated with the game of hockey."
After having done similar events in the past for their football and basketball rookie cards, Panini's Chief Executive Officer Mark Warsop was very enthusiastic about how the day went, saying that it was "an absolute, fantastic success." Warsop mirrored Zusman's comments about hockey players being the most down to earth athletes he has worked with, also mentioning that he's already looking forward to next year's event and how Panini can come up with new ways to provide hockey fans with more autographs and memorabilia from players than ever before.