Mathieu Dandenault Retires After 13 NHL Seasons
Mathieu Dandenault, a veteran of 13 NHL seasons and a three-time Stanley Cup winner, officially announced his retirement today.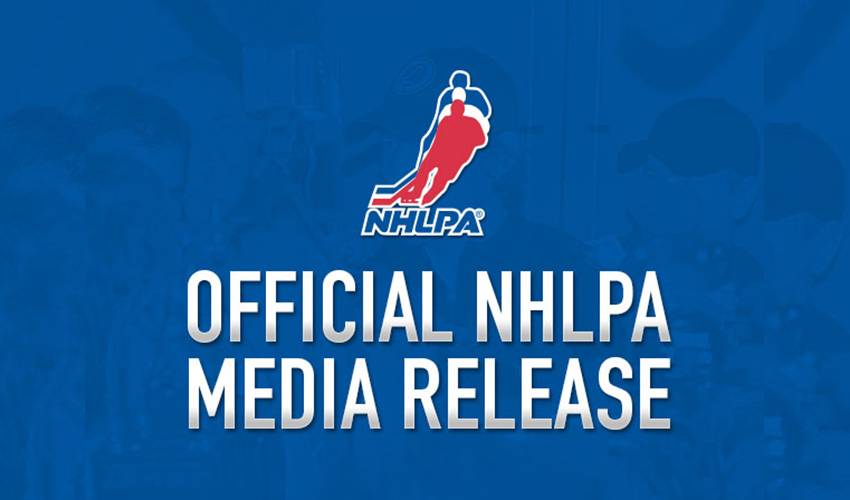 MATHIEU DANDENAULT RETIRES AFTER 13 NHL SEASONS
TORONTO (September 26, 2010) – Mathieu Dandenault, a veteran of 13 NHL seasons and a three-time Stanley Cup winner, officially announced his retirement from the National Hockey League today. "It was a childhood dream of mine to play in the NHL and having the opportunity to play for two original-six franchises made it even more special," said Dandenault. "I grew up a huge Montreal Canadiens fan so skating out onto the ice in Montreal for the first time as a member of the Habs is something I will never forget. I feel honoured to have my name engraved on the Stanley Cup as a Detroit Red Wing. I would like to thank the Detroit Red Wings and Montreal Canadiens organizations as well as the fans, my family and friends." Dandenault 34, played in 868 career NHL games and recorded 68 goals and 135 assists for 203 points, to go along with 516 penalty minutes. He spent the first nine seasons of his career with the Detroit Red Wings (1995-96 to 2003-04), and four seasons with his hometown Montreal Canadiens. Dandenault was part of three Stanley Cup teams with the Detroit Red Wings (1997, 1998, 2002). The native of Sherbrooke, Quebec was a second-round draft pick – selected 49th overall – by the Detroit Red Wings in the 1994 NHL Entry Draft. Drafted out of the Quebec Major Junior Hockey League as a member of the Sherbrooke Faucons, Dandenault made his NHL debut for the Detroit Red Wings during the 1995-96 season. Dandenault was a very physical and versatile player during the course of his career. In his second season in Detroit, his coach, Scott Bowman began using Dandenault as a defenceman in addition to his play on the wing. Dandenault would continue to play a combination of forward and defence for the balance of this career. On the international stage, Dandenault won a gold medal as member of Team Canada at the 2003 World Hockey Championships in Finland. Following the lockout, during which time Dandenault played for Asiago of the Italian Hockey League, he signed a four-year contract as an unrestricted free-agent with the Montreal Canadiens, which allowed Dandenault to play in front of his hometown family and friends. After battling injuries the last couple years of his career, in the 2009-10 season, Dandenault played for the Hartford Wolf Pack before injuries forced him to leave the team in March 2010. Dandenault will reside in Montreal and Quebec City with his wife Marie-Christine and daughter, Amélia. He will continue to play for the Montreal Canadiens Alumni hockey team and continue his charity work in Quebec.