Goals & Dreams Donates $350K Worth of Equipment to Start '10/11 Season
Players' program has donated more than $19 million since 1999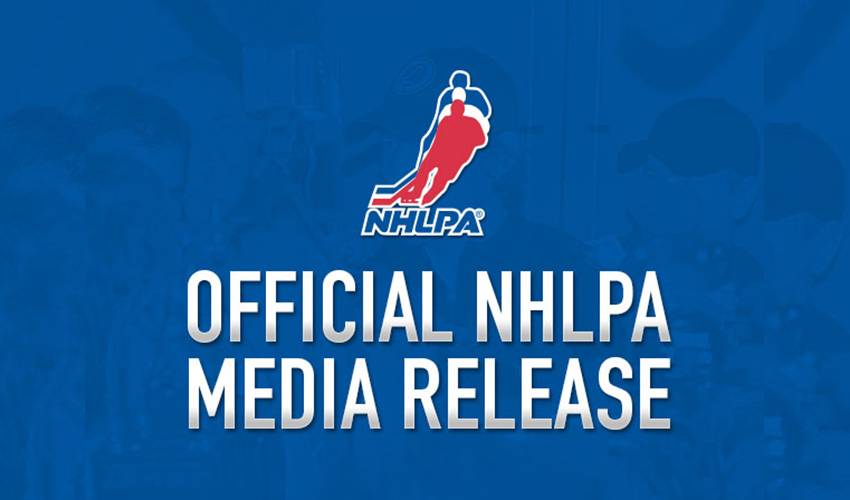 NHLPA GOALS & DREAMS DONATES $350,000 WORTH OF HOCKEY EQUIPMENT TO LAUNCH 2010-11 SEASON
TORONTO, ON (October 28, 2010) – With the 2010-11 hockey season under way, the National Hockey League Players' Association (NHLPA) is pleased to announce that the players' own NHLPA Goals & Dreams fund has launched its season of giving by donating more than 800 complete sets of brand new hockey equipment, valued at more than $350,000, to grassroots hockey programs worldwide.

During this round of NHLPA Goals & Dreams donations, the 35 recipient grassroots programs span 10 different countries: Canada; the United States; Iceland; Slovakia; Czech Republic; Russia; Ireland; Sweden; Finland; and Romania. The players' NHLPA Goals & Dreams program is the largest of its kind in the world, providing more than $19 million since its inception in 1999 – in support of grassroots hockey – and continuing with more donations later this season.

These donations include a number of player-involved and supported programs, affiliated with Brad Boyes of the St. Louis Blues (Skates for Kids), Mark Fraser of the New Jersey Devils (Blackburn Minor Hockey Association), Bryce Salvador (Total Hockey Minnesota) and Mikael Samuelsson of the Vancouver Canucks (Mariefred IFK). Also included in this round of donations, NHLPA Goals & Dreams donated a combined total of 130 sets of hockey equipment to youth organizations in the host countries of the 2010 Compuware NHL Premiere Games, earlier this month.

"NHLPA Goals & Dreams is a very important and meaningful program to us players," said Adrian Aucoin, Phoenix Coyotes defenceman and NHLPA Goals & Dreams Advisory Board Member. "These donations of over 800 sets of hockey equipment show how much NHL players care about giving back to help deserving kids in all communities who enjoy playing the game like we do."

"Simply put, our kids wouldn't be able to play hockey if not for the NHLPA Goals & Dreams fund," said Eamonn Nolan of Eastern Commerce Collegiate Institute, one of the 35 grassroots hockey programs receiving equipment from the players during the current round of donations. "The NHL players' continued generosity gives hope to kids worldwide who just want the chance to lace up the skates and play this great game."

While many hockey equipment donations made through NHLPA Goals & Dreams are supported by current and former NHLPA members, most donations are made each year to programs with no affiliation to any players. To apply for a donation or for more details on the NHLPA Goals & Dreams fund, please visit http://www.nhlpa.com/www.nhlpa.com.