Making A Statement
The Habs surge, Dubinsky, Fiddler & Semin shine and Goals & Dreams donates in New York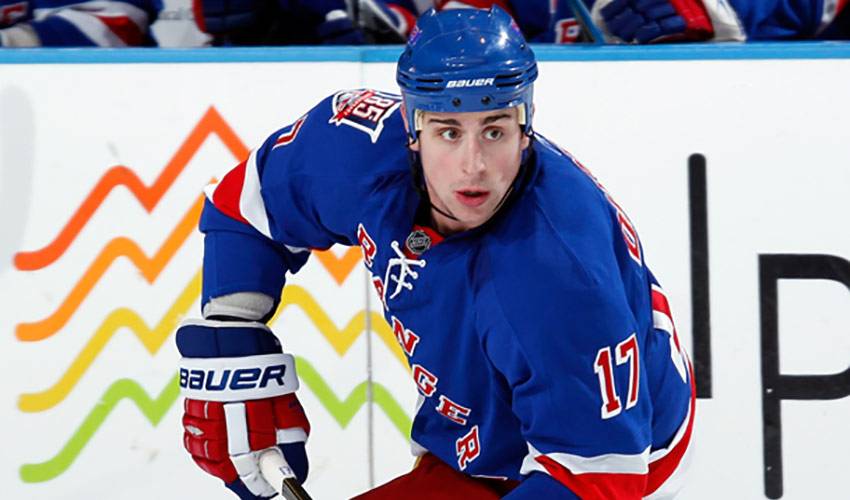 NHLPA.com staff
Team of the Week

Montreal Canadiens (12-5-1)

Recently riding a four-game winning streak (before Thursday night's loss to Nashville), the Montreal Canadiens have gotten off to a solid start to their season. Save for an unfortunate injury last Saturday to Andrei Markov, the team's best defenceman, the past week was a microcosm of the Canadiens blueprint for success so far. With Carey Price playing exceptional in net, speed on every line, Tomas Plekanec leading a balanced scoring attack and great play on both sides of the special-teams spectrum, the Canadiens won games over Boston, Carolina and Philadelphia, vaulting them to the top of the Northeast Division. The Habs have yet to allow their opposition to score more than three goals in a game this season, and Montreal is proving their mettle in all manner of games. Tough road games against one of their biggest rivals? 3-1 win over the Bruins. Losing a two-goal lead early in the second period against a team that always brings its best effort to the Bell Centre? 7-2 win over the Hurricanes after exploding for five unanswered goals. A match-up against the team that knocked Montreal out of the playoffs in the Eastern Confernce final last season and had won nine out of its last ten? 3-0 win over the Flyers with Price picking up his second shutout in a week. Hard to ask for a better stretch of games for the Habs.


Play of the Week:

Brandon Dubinsky (C, New York Rangers)
Ryan Callahan said after the game that he thought it was "the easiest goal I've ever scored." With a little over a minute left in an overtime game against the Penguins on Monday night, Zbynek Michalek turned over the puck at the Rangers' blue-line and fell down, causing a two-on-one break for Callahan and Dubinsky on Penguins' defenceman, Paul Martin. With Dubinsky carrying the puck into the Penguins' zone, Martin committed to him, sliding backwards with his stick extended, hoping to get a piece of the puck. Dubinsky calmly held the puck, dragged it back and out of the reach of Martin, which left both New York players in all alone on Pittsburgh goalie Marc-Andre Fleury. Showing even more patience, Dubinsky held on to the puck a little bit longer, freezing Fleury in place, and then slid the puck over to Callahan, who beat Fleury to the glove-side with a quick shot.


Milestone of the Week:

Vernon Fiddler (LW, Phoenix Coyotes)
Vernon Fiddler's game is one that is based on doing the little things that help keep a team successful, and he is a well-respected NHL veteran because of it. The 30-year old, who broke into the league with the Nashville Predators in 2002-02 after spending time in the ECHL and the AHL, has hit 11 goals as a career-high three times in his NHL career. In just one game last week against the Calgary Flames however, Fiddler moved a quarter of the way towards a new personal high after beating Miikka Kiprusoff for his first career hat-trick. The native of Edmonton helped stoke Phoenix to a 5-4 win and was also the third three-goal game by a member of the Coyotes already this season, a mark that teammate Ray Whitney would add to the next night with a hat-trick of his own.


Line of the Week:

Alexander Semin (RW, Washington Capitals) 3G, 2A 6 SOG, 1 GW
One of the league's most dynamic offensive players, Alexander Semin is capable of putting up a stat line full of crooked numbers every time he takes the ice. Last Thursday, against the Tampa Bay Lightning, was one of those special Alexander Semin nights . In game six, of what is currently a nine-game point streak, the Russian sniper helped the Caps to a 6-3 victory over their division opponents, with four of his five points coming in a wild third period. After Tampa Bay tied the score at two early on in the third, Semin took over, needing less than two minutes to score on the power play and give Washington a 3-2 lead. The Capitals would never trail in the game again, with Semin adding two more goals to complete his hat-trick, and finishing off his impressive night with an assist onan Alex Ovechkin goal. Ovechkin has said that he would pick Semin first if he were a team captain under the All-Star Game's new rules, and it would be hard for anyone to disagree with the choice.
Quote of the Week:

"These events make me realize how lucky and how fortunate I was. My parents did everything they could do to help me, my brother and my sister try to pursue our dreams and live our passions. Some kids just are not that fortunate, and with programs like NHLPA Goals & Dreams, you get to help parents give the best to their kids. It's a good feeling to see the parents, but also the kids since they get a chance to play hockey, enjoy themselves and have fun."
- Bruno Gervais, New York Islanders defenceman and NHLPA member, who was on hand at the Town of Oyster Ice Skating Center on Thursday with teammates John Tavares, Dwayne Roloson, Matt Moulson and Michael Grabner to help NHLPA Goals & Dreams donate a total of $15,000 worth of hockey equipment to three different youth hockey programs in Long Island – Oyster Bay Youth Hockey; The Rinx Youth Hockey Program; and Nassau County Lions Youth Hockey Program.