The Stars Are Out in Carolina!
With the Player Fantasy Draft tonight, Raleigh plays host to the hockey world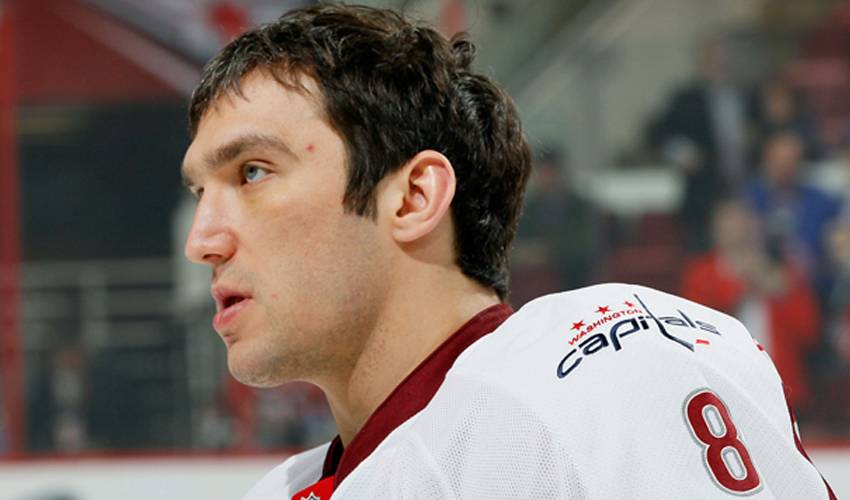 NHL history will be made tonight in Raleigh, North Carolina as the NHL's All-Star Weekend festivities kick-off with All-Star team captains Nicklas Lidstrom and Eric Staal selecting their teammates in the first-ever NHL All-Star Player Fantasy Draft, which will air live on TSN and Versus at 7:30PM ET. The weekend will also feature many sub-plots worth keeping an eye on, with a few listed below for your reading pleasure.
1). Fantasy Draft: For the first time ever in the history of any All-Star Game, the teams facing one another will be put together not based on conference or birthplace, but by selections made in a draft format by captains and their alternate captains. Lidstrom and Staal will flip a coin for first pick, then go back and forth with picks until both rosters are set.
2). Staal Brothers: Older brother Eric has been asked since he was named a captain who his first pick would be. Would he reach out for the goaltender of his NHL club, Carolina teammate Cam Ward, or would he pick his younger brother Marc, who'll be playing in his first All-Star Game. Eric has played coy thus far, but the time is coming where he will not be able to 'Staal' any longer and he'll have to deal with at least one upset party.
3). Sedin Twins: Together since birth, the Sedin twins have played their entire careers with one another, forming one of the most dynamic point-producing duos in the NHL with their almost-telepathic awareness of each other on the ice. It almost seems like the universe is hoping for Henrik and Daniel to be selected on different teams, just so everyone could say they saw it that one time.
4). Jeff Skinner: The Calder Trophy favourite for top rookie at the mid-way point of the season, Jeff Skinner has had an incredible beginning to his NHL career. tOriginally slated to join the league's All-Stars for Saturday's Skills Competition, injuries to other players have cleared a path onto the main team for the 18-year old member of the Hurricanes, making Skinner the youngest player in All-Star Game history.
5). St. Louis/Stamkos: One is an alternate captain helping Nick Lidstrom make his picks; the other is a top contender to go first overall. Marty St. Louis has already apparently been in his captain's ear about Steven Stamkos, his young, explosive teammate from the Tampa Bay Lightning who leads the NHL in both points and goals (many of which St. Louis has assisted on). Will St. Louis have an assist on Draft night for Stamkos, or will they be one of several sets of teammates that could be broken up?
6). Saturday's Skills Competition: A long-time favourite of players and fans alike, Saturday night's showcase of skills will contain several old standards, with a few new wrinkles developed for others. The Skills relay challenge, a new event which will feature one-timers, stick handling and 16 members of each team should be one of the most interesting moments of the weekend.
7). Hardest Shot Challenge: The NHL's equivalent to the slam-dunk competition in the NBA, the hardest shot is as revered as it is straight-forward, with each player getting two shots to put up their highest MPH, with the winner standing alone at the end. This year's edition should feature some of the hardest shooters the league has ever known, with Zdeno Chara and Shea Weber seemingly destined for a face-off for the ages. Dustin Byfuglien and Keith Yandle are two dark horses for the event, but Chara (three-time defending champ) and Weber (destroyer of Olympic net) have to be labeled the favourites.
8). Fan events: Carolina plays host to the event for the first time, and area fans will be given more hockey over the three days than they could have ever dreamed of. Three days of the NHL's Fan Fair will precede Saturday's Skills Competition and Sunday's Game, which will be held at the Raleigh Convention Centre, and each day will have special events that bring the hockey fan closer to the game. Fans will also be able to meet their hockey heroes Saturday on the red carpet entrance they'll be making for the Skills Competition into the RBC Center, as well as check out and weight in with their opinion on an NHLPA/CBC Player Poll that asked the players of the league who they thought was the league's toughest goalie to score or who they'd pick to start a franchise. The poll can be found by visiting www.cbc.ca/sports/hockey/allstar/poll.
9). First-time All-Stars: Many of the players who will occupy the rosters of the two teams will be All-Star Game veterans with multiple appearances already under their belts. But for young up and coming stars like Colorado's Matt Duchene, Dallas' Loui Eriksson and Philadelphia's Claude Giroux, this game may not being their last All-Star game, but it will certainly be one they never forget for the rest of their careers.
10). Alternate captains: The alternate captains picked for the teams will have their own underlying motives during the draft, each that will add a level of intrigue to the selections. St. Louis has already been discussed, but Mike Green has his own teammate worthy of taking number one should they have the pick in Alex Ovechkin. Vancouver's Ryan Kesler will be in tough trying to commit to one of the Sedin twins, although he's jokingly admitted his preference would be with his fellow pivot Henrik. And Patrick Kane has three teammates whose feelings he will have to worry about, with Jonathan Toews, Patrick Sharp and Duncan Keith all out there for him to help choose from.