Andrew Peters Announces Retirement
Andrew Peters, a veteran of six NHL seasons officially announced his retirement today from the National Hockey League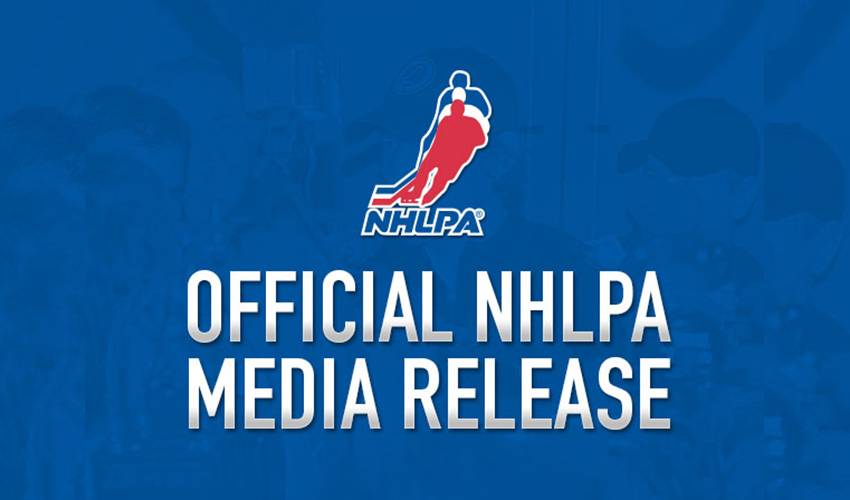 ANDREW PETERS ANNOUNCES RETIREMENT
TORONTO (February 11, 2011) – Andrew Peters, a veteran of six NHL seasons officially announced his retirement today from the National Hockey League.
Peters, 30, appeared in a total of 229 NHL games for the Buffalo Sabres and New Jersey Devils and was well-known for his dedication to his teammates both on and off the ice.
"While it is hard to retire from the game I have loved since I was a child, I am very fortunate to have had the opportunity to play with and against the best players in the world over the course of my career," said Peters. "Playing hockey in the NHL was the ultimate accomplishment for me and I want to thank my teammates, coaches, fans, and the media for helping make it a special experience."
Peters, a native of St. Catharines, Ontario, was active within the NHLPA during the course of his career, representing his fellow players as a Player Representative on the NHLPA's Executive Board while playing for both the Buffalo Sabres and the New Jersey Devils.
Drafted 34th overall in the 1998 NHL Entry Draft by Buffalo, Peters made his debut in 2003-04 with the Sabres, appearing in 42 games that season. He would go on to play a total of five seasons in Buffalo before playing with the Devils in 2009-10. He signed as an unrestricted free agent with the Florida Panthers in the summer of 2010. He was traded by the Panthers on October 6, 2010 to the Vancouver Canucks. Peters was unable to land a spot on the Canucks roster and has decided to retire from hockey after clearing NHL waivers earlier this week. Always a tough competitor, Peters accumulated 650 penalty minutes over the course of his NHL career.
During the 2004-05 NHL owners' lockout, Peters went to Boden, Sweden, a military town in the northern part of the Nordic country, where he suited up for the local Boden club of the Sweden-2 Hockey League. During his time in Sweden, Peters appeared in 22 games for the team.
Prior to breaking into the NHL, Peters played professionally in the American Hockey League (AHL) with the Sabres' minor-league affiliate, the Rochester Americans. Over the course of three seasons with the 'Amerks', Peters showcased a physical and blue-collar style of play that endeared him to the fans of Rochester.
Peters played his junior hockey in and around the southern Ontario region where he grew up. After spending a season with the Georgetown Raiders of the Ontario Provincial Junior Hockey League in 1996-97, he made the jump to the Ontario Hockey League (OHL) where he was a fan favourite with the Oshawa Generals. Peters would spend two seasons with the Generals (1997-98 & 1998-99) before finishing his OHL career with the Kitchener Rangers (1999-2000).
Andrew and his wife Erin will reside in Buffalo, New York.