Player of the Week - Drew Stafford
Drew was introduced to the game at an early age and quickly took to it.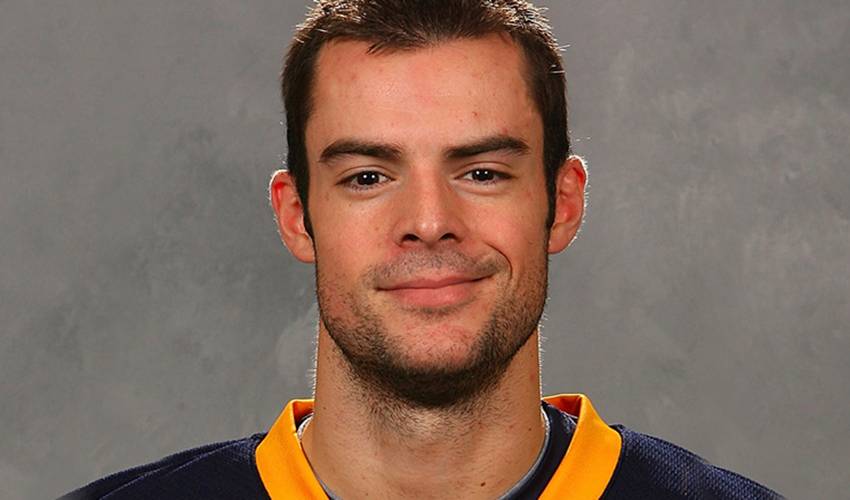 When you grow up with a father and an uncle directly involved in professional hockey, it's easy to see why someone like Drew Stafford would fall in love with the game and end up playing and excelling at the highest level of the sport. Born in Milwaukee, Wisconsin while his dad was lacing up the blades for the Milwaukee Admirals of the International Hockey League, Drew was introduced to the game at an early age and quickly took to it. Coupled with his dad's profession, Drew had the luxury of having his uncle be the head equipment manager for the Edmonton Oilers during his childhood, ensuring that he had exposure to the game and the way the players practiced at the highest level. Drew used these experiences to grow his skills and develop as an elite player, which he translated into an athletic scholarship at the University of North Dakota. His play at UND would see the Buffalo Sabres take interest in him and the team made Drew their selection with the 13th overall pick in the 2004 NHL Entry Draft. Since his arrival in Buffalo – an arrival that he announced by setting up a game-winner in OT in his first game during the '06-'07 season - Stafford has been a key part of the Sabres offensive attack. After a tough couple of seasons by his standards, Drew has once again found his scoring touch and is helping the Sabres become a part of the Eastern Conference playoff race as we enter the last two months of the season. With some extremely hot play over the past week, Drew is only one point shy of his total from all of last season and is on pace to light the lamp 40 times, which would be a career-high. If he can maintain his offensive output over the next two months, you can guarantee that the Sabres will be involved when the Eastern Conference playoff picture sorts itself out.
Drew has tallied nine points in the past four games, including two hat-tricks, pushing his league lead in that category this season to four
Drew is currently only one point shy of equalling his point totals from all of last season and his scoring outburst has him on pace for 40, which would establish a career-high for him
Drew has scored 20 goals in the past 24 games, a time-span and tally mark that includes all four of his hat-tricks this season
BIOGRAPHY:
Born in Milwaukee, Wisconsin, USA on October 30, 1985
Drafted by the Buffalo Sabres in the 1st round, 13th overall in the 2004 NHL Entry Draft
Played his college hockey at the University of North Dakota for the Fighting Sioux
Has represented the United States at international events, including the 2008 & 2009 IIHF Men?s World Championships and 2004 & 2005 World Junior Championships, where he captured a Gold Medal in ?04