Home Is Where the Heart Is
Crosby allocates 87 full sets of gear in Nova Scotia through NHLPA Goals & Dreams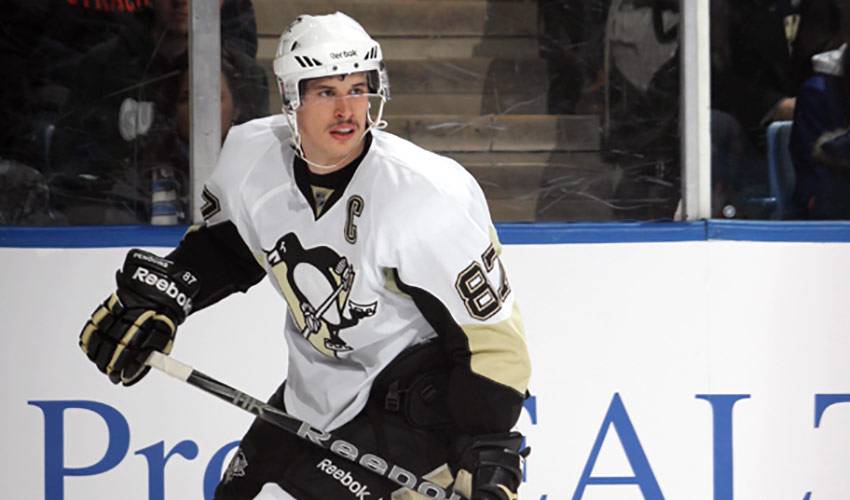 Even when not showcasing his world-class skills on the ice Sidney Crosby is still able to have a profound impact on the sport and the entire hockey community. The 23-year old captain of the Pittsburgh Penguins proved that again this past weekend he partnered with the NHLPA Goals & Dreams fund in announcing a donation of 87 full sets of brand-new hockey equipment for children in his home province of Nova Scotia.
The equipment donation, made in conjunction with Crosby, his Sidney Crosby Foundation and the NHLPA's Goals & Dreams fund, was valued at over $40,000 and will benefit 10 minor hockey organizations around the province.
The donation announcement was made during CBC's annual Hockey Day in Canada special event, with Crosby joining CBC host Ron MacLean for an interview from Pittsburgh, while Goals & Dreams representatives Devin Smith and Matt Langen were in Crosby's hometown of Cole Harbour, N.S. to help distribute the equipment to the children.
"It's exciting for me that through the NHLPA Goals & Dreams fund and my foundation, many deserving children in my home province will now have the opportunity to play hockey," Crosby said. "The main thing today is that we're celebrating hockey and it's really nice to give 87 kids the chance to play who wouldn't maybe typically get that chance."
"Younger guys coming into the league, they want to help out their hometowns and they want to get involved. It's definitely a big part of their lives to give back," said Devin Smith, chairman of the NHLPA's Goals & Dreams fund.
"We're so happy to be working with Sidney and having him be part of this day of giving back to Cole Harbour. I doubt we'll produce another Sidney Crosby by doing this, but the point is to give every kid a chance to feel like Sidney Crosby when he's out on the ice.
"This donation of 87 sets of equipment will truly make a difference in the lives of the children receiving it."
NHL players have had a long history of giving back to their communities and the Goals & Dreams fund has enabled them to do so for over a decade now. More than 60,000 children around the world have benefited from the donation of equipment, with the monetary value of the donations eclipsing $19 million.
"You see the effect that it has on kids," explained Rene Bourque, a forward for the Calgary Flames who has helped out with Goals & Dreams donations in his hometown of Lac La Biche, AB. "I didn't really have a lot of that when I was younger, so when I go back to my hometown to give back, you can see the impact that it has and hopefully it helps provide a bright future for those kids."
Chris Phillips, defenceman for the Ottawa Senators, is also a Goals & Dreams player ambassador and just this year helped donate 50 sets of equipment to Inuit communities in Northern Canada, also spoke of the impact the program has on children. "Maybe someday one of those kids makes it to the NHL, but maybe not," Phillips said, "but the qualities you learn from playing hockey – leadership, discipline and teamwork – all of those will go a long way in everyday life.