Statement from Don Fehr Regarding GM Meetings Initiatives
The NHLPA is pleased that we have reached an agreement with the NHL regarding clarification of the Concussion Evaluation and Management Protocol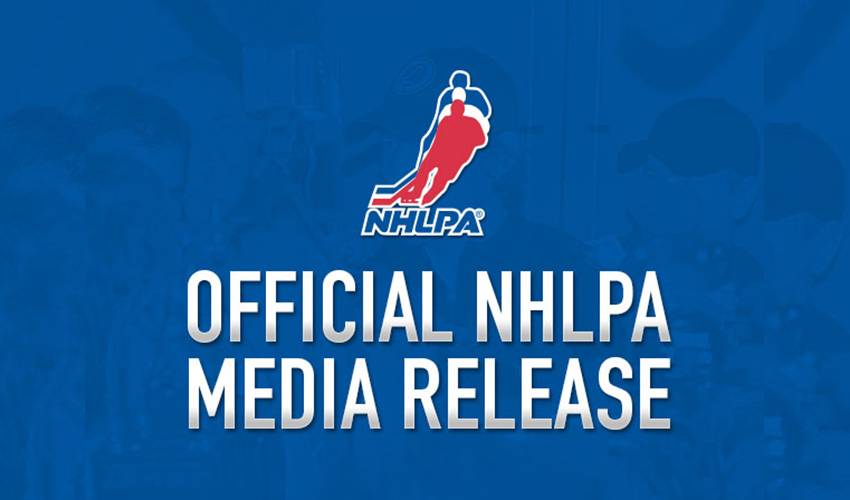 STATEMENT FROM NHLPA EXECUTIVE DIRECTOR DON FEHR REGARDING INITIATIVES ANNOUNCED AT THE GM MEETINGS TODAY IN BOCA RATON, FLORIDA:
Toronto (March 14, 2011) - "The NHLPA is pleased that we have reached an agreement with the NHL regarding clarification of the Concussion Evaluation and Management Protocol. We are confident that the protocol will be properly implemented across the NHL by each of its member clubs. This is a significant step to improve player safety, and concussion protocol is an area where we will continue to work with the league, through the joint NHL/NHLPA Concussion Working Group.
We are also pleased that the NHL has agreed to replace the seamless tempered glass with plexiglass systems. During discussions with the NHL last year, the NHLPA agreed to approve new soft cap shoulder pads beginning with the 2010-11 season, provided that the NHL agreed to review boards and glass in each of the 30 NHL rinks, in particular, those rinks where seamless glass is currently in place, an area of NHLPA membership concern. Following the boards and glass review, the NHL agreed that the six NHL arenas that have seamless tempered glass would be required to be replaced with a safer plexiglass system by the start of the 2011-12 season. This is a positive development, and the league and the NHLPA will continue to monitor all boards and glass to determine if further changes are required.
In regards to the other announcements coming out of the GM meetings today, we welcome these steps and look forward to discussing these and other issues with the NHL to provide a safer working environment for the Players."