Conception Bay South, Newfoundland Wins 2011 Kraft Hockeyville Title
Conception Bay South also receives $100,000 towards arena upgrades from Kraft Canada and a visit from CBC?s Hockey Night in Canada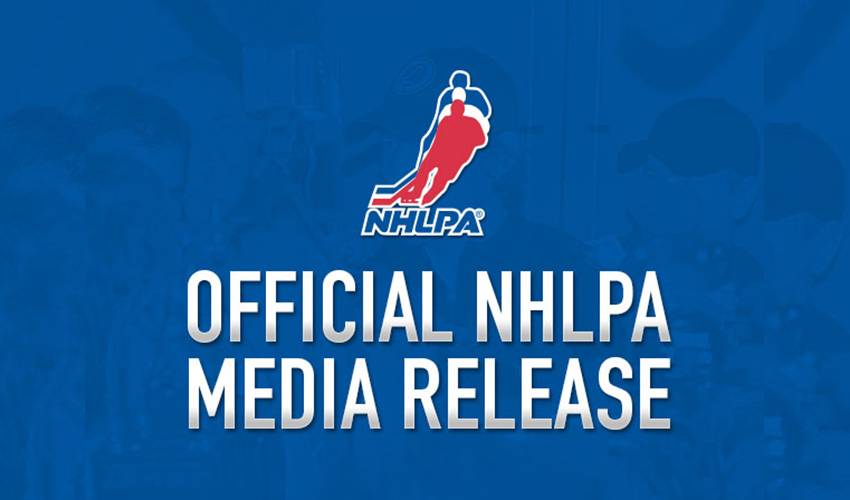 CONCEPTION BAY SOUTH, NEWFOUNDLAND SKATES AWAY WITH THE KRAFT HOCKEYVILLE 2011 TITLE AND SCORES A 2011-12 NHL? PRE-SEASON GAME BETWEEN THE OTTAWA SENATORS AND ATLANTA THRASHERS
Toronto, ON – April 2, 2011 –After weeks of campaigning, culminating with a national vote to select the winner, Conception Bay South has won Kraft Hockeyville 2011 – a nationwide search for Canada's most passionate hockey town after securing 995,368 votes. Conception Bay South will host a 2011-2012 NHL ® pre-season game between the Ottawa Senators and Atlanta Thrashers in their community, receive $100,000 in arena upgrade money from Kraft Canada, and will be showcased on CBC.
The four runner-up communities; Wolfe Island, Saint Raymond, Bentley and MacKenzie will receive $25,000 each in arena upgrade money from Kraft Canada.
More than three million votes were registered in the final voting period of the competition. A breakdown of the final tally follows:
|----------------+---------------------+----------------------------+--------------|
| REGION | COMMUNITY | ARENA | VOTES |
|----------------+---------------------+----------------------------+--------------|
| Atlantic | Conception Bay | Robert French Memorial | 995,368 |
| | South | | |
|----------------+---------------------+----------------------------+--------------|
| Quebec | Saint Raymond | Arena Saint Raymond | 534,325 |
|----------------+---------------------+----------------------------+--------------|
| Ontario | Wolfe Island | Wolfe Island Arena | 450,228 |
|----------------+---------------------+----------------------------+--------------|
| West | Bentley | Bentley Arena | 467,607 |
|----------------+---------------------+----------------------------+--------------|
| Pacific | MacKenzie | Alan Sheppard Arena | 652,442 |
|----------------+---------------------+----------------------------+--------------|
"Once again the communities that participated in this year's Kraft Hockeyville competition showed how passionate Canadians are about grassroots hockey," said Dino Bianco, President, Kraft Canada.
"Congratulations to Conception Bay South. You came out on top of a record 297 community entries to become Kraft Hockeyville 2011. We look forward to showing the rest of Canada your incredible enthusiasm when we visit this September."
"For six years CBC has been a proud broadcast partner of Kraft Hockeyville and would like to congratulate Conception Bay South on being crowned this year's winner," said David Masse, Senior Director, CBC Sports."Bringing NHL hockey to communities across Canada speaks directly to our overall vision to increase exposure and access to the game at a grassroots level."
"The local rink brings friends and families together. Through hockey, it fosters connections that last a lifetime," said NHL Commissioner Gary Bettman. "It serves as a vital center of community pride, and Kraft Hockeyville helps ensure that future generations of players will be able to enjoy those benefits. We at the National Hockey League are extremely proud of our connection with Kraft and our support of this outstanding program."
"We congratulate Conception Bay South on being named Kraft Hockeyville 2011," said Don Fehr, NHLPA Executive Director. "Many current and former NHLPA members came to love hockey in places just like Conception Bay South. They enjoy visiting such communities as a part of Kraft Hockeyville to demonstrate their extraordinary playing ability, and to connect with fans and young players at the grassroots. We look forward to bringing NHL Players and a pre-season game to this great Canadian community."
Kraft Hockeyville 2011 started out as a national search for Canada's most passionate hockey town. Congratulations to Conception Bay South for showcasing their passion and deservingly putting their community on the map, officially, as Kraft Hockeyville 2011!
To view videos and receive insider updates, fans should join the Kraft Hockeyville Facebook Fan page, check out coverage on NHL.com and follow @hockeyville on Twitter.

Kraft Hockeyville 2011 partners include Kraft Canada, CBC, The National Hockey League (NHL)®, and The National Hockey League Players' Association (NHLPA).
NHL and the NHL Shield are registered trademarks of the National Hockey League. NHL and NHL team marks are the property of the NHL and its teams. © NHL 2011. All Rights Reserved.
©NHLPA. NHLPA, National Hockey League Players' Association and the NHLPA logo are trademarks of the NHLPA and are used under license.
CANADIAN BROADCASTING CORPORATION, CBC, CBC DESIGN, CERCLES & DESSIN, CIRCLE & DESIGN, CIRCLE WITH SEMI-CIRCLES DESIGN, CBC TELEVISION DESIGN and the HOCKEYVILLE LOGO are official marks or registered trademarks of the Canadian Broadcasting Corporation. All rights reserved. All trademarks are used with permission.
About CBC/Radio-Canada
CBC/Radio-Canada is Canada's national public broadcaster and one of its largest cultural institutions. The Corporation is a leader in reaching Canadians on new platforms and delivers a comprehensive range of radio, television, Internet, and satellite-based services. Deeply rooted in the regions, CBC/Radio-Canada is the only domestic broadcaster to offer diverse regional and cultural perspectives in English, French and eight Aboriginal languages, plus seven languages for international audiences. In 2011, CBC/Radio-Canada is celebrating 75 years of serving Canadians and being at the centre of the democratic, social and cultural life of Canada.
About the NHL
The National Hockey League, founded in 1917, is the second-oldest of the four major professional team sports leagues in North America. Today, the NHL consists of 30 Member Clubs, each reflecting the League's international makeup, with players from more than 20 countries represented on team rosters. According to a Simmons Market Research study, NHL fans are younger, more educated, more affluent, and access content through digital means more than any other major professional sport. The NHL entertains more than 250 million fans each season in-arena and through its partners in national television (VERSUS, NBC, TSN, CBC, RDS, RIS, ESPN America, ASN and NHL Network™) and radio (NHL Radio™, Sirius XM Satellite Radio and XM Canada). Through the NHL Foundation, the League's charitable arm, the NHL raises money and awareness for Hockey Fights Cancer™ and NHL Youth Development, and supports the charitable efforts of NHL players. For more information on the NHL, log on to NHL.com.
About the NHLPA
The National Hockey League Players' Association (NHLPA), established in 1967, is a labour organization whose members are the players in the National Hockey League (NHL). The NHLPA works on behalf of the players in varied disciplines such as labour relations, product licensing, marketing, international hockey and community relations, all in furtherance of its efforts to promote its members and the game of hockey. In 1999, the NHLPA launched the Goals & Dreams fund as a way for the players to give something back to the game they love. Over the past 11 years, more than 60,000 deserving children in 23 countries have benefited from the players' donations of hockey equipment. NHLPA Goals & Dreams has donated more than $19-million to grassroots hockey programs, making it the largest program of its kind. For more information on the NHLPA, please visit www.nhlpa.com.
About Kraft Foods
Northfield, Ill.-based Kraft Foods Inc. (NYSE: KFT) is a global snacks powerhouse with an unrivaled portfolio of brands people love. Proudly marketing delicious biscuits, confectionery, beverages, cheese, grocery products and convenient meals in approximately 170 countries, Kraft Foods had 2010 revenue of $49.2 billion, more than half of which was earned outside North America. Eleven of the company's iconic brands -- including Cadbury, Jacobs, Kraft, LU, Maxwell House, Milka, Nabisco, Oreo, Oscar Mayer, Philadelphia and Trident -- generate revenue of more than $1 billion annually, and 40 have been loved for more than a century. A leader in innovation, marketing, health & wellness and sustainability, Kraft Foods is a member of the Dow Jones Industrial Average, Standard & Poor's 500, Dow Jones Sustainability Index and Ethibel Sustainability Index. For more information, visit www.kraftfoodscompany.com and www.facebook.com/kraftfoodscorporate. In Canada, company brands include Kraft Dinner macaroni and cheese, Christie cookies and crackers, Kool-Aid and Del Monte beverages, Caramilk chocolate, Maynards candy, and Stride and Dentyne gum.