Derek Boogaard - 1982-2011
Former Wild & Rangers forward passes away at the age of 28; a great loss to the hockey community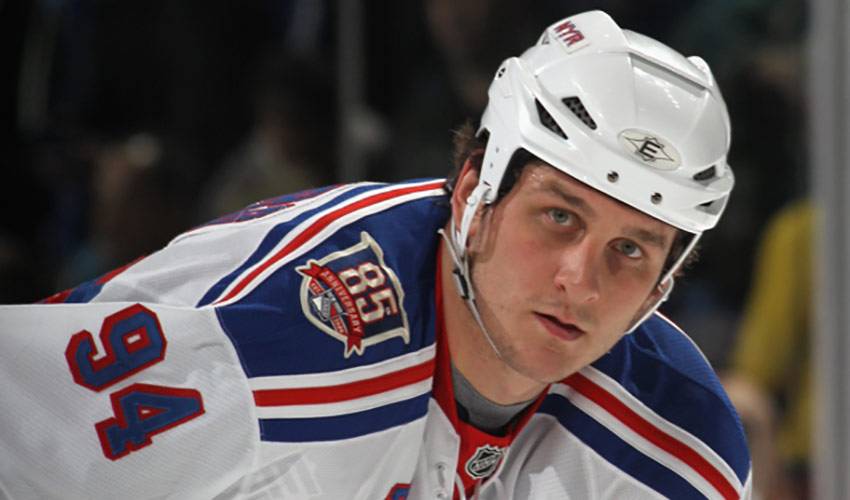 Derek Boogaard, a forward who spent last season with the New York Rangers, died this past Friday in Minneapolis. He was 28.
No cause of death was mentioned in a statement released by the Rangers late Friday evening. According to the Minneapolis Star Tribune, Boogaard was found dead in his Minneapolis apartment by members of his family.
The reaction was quick from around the hockey community.
"The NHLPA is deeply saddened by the sudden passing of Derek Boogaard," said National Hockey League Players' Association Executive Director, Don Fehr. "Derek was a well-liked and respected member of the NHLPA, and his passing is a great loss to the entire hockey community. Our sincere condolences to Derek's many friends and family during this difficult time."
"Derek was an extremely kind and caring individual," said Rangers president and general manager Glen Sather. "He was a very thoughtful person, who will be dearly missed by all those who knew him. We extend our deepest sympathies to his family, friends and teammates during this difficult time."
A seventh-round pick of the Minnesota Wild in the 2001 draft, the Saskatoon native played his first five NHL seasons (2005-10) with the Wild, racking up 544 penalty minutes and 14 points in 255 games.
After signing a four-year deal with the Rangers last July 1, he participated in 22 games over the course of the 2010-11 NHL season.
Over 277 games with Minnesota and New York, Boogaard recorded three goals and 16 points with 589 PIM.
"The news that we have lost someone so young and so strong leaves everyone in the National Hockey League stunned and saddened," said NHL commissioner Gary Bettman in a statement released on Saturday. "The NHL family sends its deepest condolences to all who knew and loved Derek Boogaard, to those who played and worked with him and to everyone who enjoyed watching him compete."
A public memorial for Boogaard was held on Sunday evening, May 15, 2011, at the Xcel Energy Center in St. Paul, Minnesota and was attended by an estimated 350 family, friends, fans and former Minnesota Wild teammates wishing to pay their respects to the Saskatoon, Saskatchewan native.
A funeral ceremony is scheduled for Saturday, May 21, 2011, at the Royal Canadian Mounted Police Depot in Regina, Saskatchewan.