NHLPA Beard-A-Thon Surpasses $100K Raised
Hundreds of fans join Kesler, Hamhuis, Bergeron and other NHL players growing beards for the cause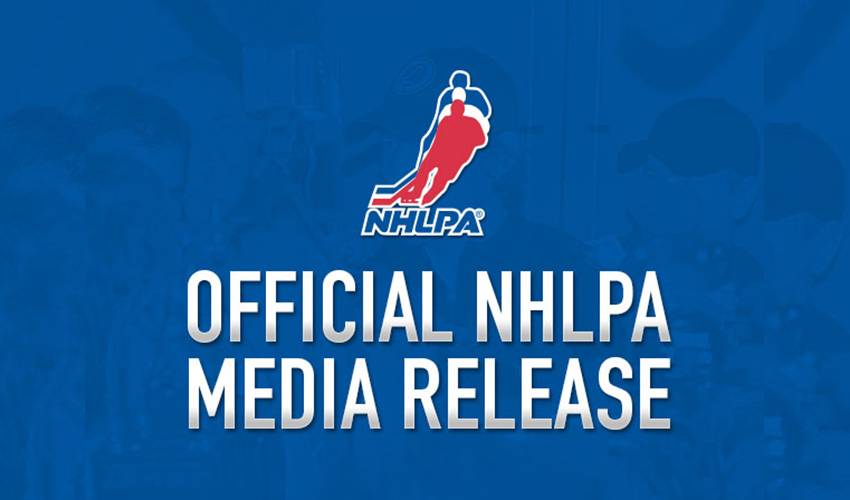 NHLPA BEARD-A-THON SURPASSES $100,000 RAISED FOR THE HEART AND STROKE FOUNDATION OF CANADA
TORONTO, ON (June 1, 2011) – With just one round of the playoffs remaining, the National Hockey League Players' Association (NHLPA) and the Heart and Stroke Foundation (HSF) are pleased to announce that the NHLPA Beard-a-thon has raised over $100,000 so far. The money raised goes towards the Foundation purchasing Automated External Defibrillators (AEDs) for local hockey arenas and communities across Canada.
This year's Stanley Cup Final is well represented with five participating NHL players growing playoff beards in support of this great cause. Ryan Kesler of the Vancouver Canucks is leading the way among all beard growers for total dollars raised with over $4,500 raised, while teammates Dan Hamhuis, Mason Raymond and Jeff Tambellini are also participating and have been receiving great support. Meanwhile, Patrice Bergeron of the Boston Bruins has raised over $2,900 and is third among all beard growers for dollars raised.
"It's nice to see all of the support from our great fans, helping put more AEDs in our local rinks across Canada. With one series to go, hopefully we'll see more playoff beards and even more money raised for this worthy cause," said Ryan Kesler, Vancouver Canucks forward.
To get involved in the NHLPA Beard-a-thon, hockey fans can grow a beard of their own and seek out pledges, or make a pledge to their favourite beard grower – player or fellow fan – simply by visiting www.beardathon.ca. Remember, it is never too late to join in supporting the cause, as the NHLPA Beard-a-thon continues through the end of the playoffs.
"Contributions from our donors over the course of the 2011 playoffs will go a long way towards ensuring we create a cardiac safe Canada for everyone," says Irfhan Rawji, Chair, Heart and Stroke Foundation of Canada.
As another way to encourage fan participation and raise more dollars to purchase AEDs, the NHL Alumni Association is holding a raffle of an official game-worn autographed Henrik Sedin 2011 NHL All-Star jersey. Proceeds from the raffle will benefit the Heart and Stroke Foundation. For more information on the raffle, visit www.nhlpa.com.
The grand prize in this year's NHLPA Beard-a-thon will go to the fan who raises the most money; a trip for two to watch Scott Hartnell ("Chairman of the Beard") and his team play next season where they will meet Scott and will also receive signed jerseys and spending money. There are other great prizes to be won as well, including merchandise, signed photos and jerseys.