The Comforts of Home
The Canucks & Bruins both boast players with strong B.C. connections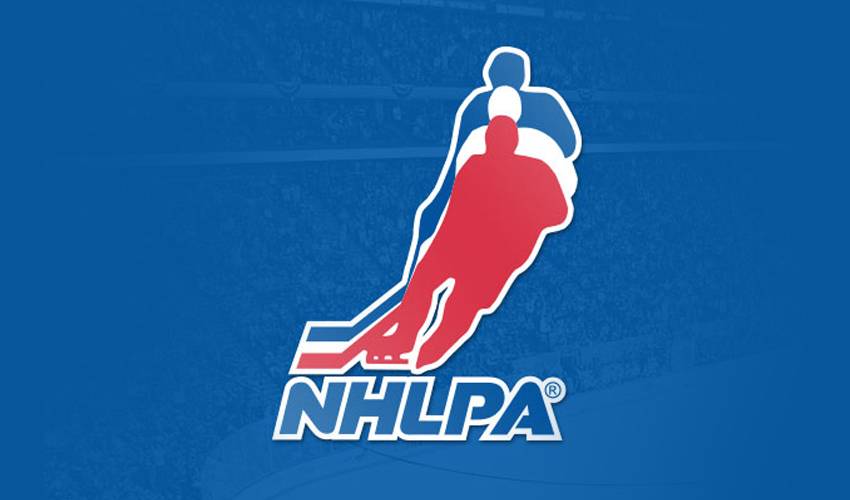 One of the dominant story lines during last season's Stanley Cup Finals between the Flyers and Blackhawks was the large contingent of Chicago players that were born in British Columbia. As the Bruins and Canucks meet in this year's Finals, the B.C. boys theme seems to be once again be prevalent, with players from both teams having unique personal stories of growing up west of the Rockies and east of the Pacific.
The Bruins have a trio of high-profile team members with connections to British Columbia; Milan Lucic and Mark Recchi on the players side, as well as Bruins legend Cam Neely, who was drafted by and began his career with Vancouver, was ultimately traded by the Canucks to Boston where he played ten seasons with Bruins, and now serves as the club President . On the other side of the ice, Canucks' players Dan Hamhuis and Jeff Tambellini have their own histories from within the province and memories of the Canucks as children, having both grown up there.
Recchi, one of hockey's eldest statesmen, grew up a few hours east of Vancouver, in Kamloops andplayed his junior hockey there for the WHL's Blazers. Aside from being one of the Blazers' most accomplished alumni, Recchi now co-owns the team with a group that includes fellow NHLPA members Shane Doan and Jarome Iginla. "B.C. still feels like home," Recchi said before the start of Game One. "My family is still there. It's a wonderful place to grow up. It's pretty neat getting back there when I can."
Neely, a team executive after having a Hall of Fame playing career, has his own lengthy history revolving around Vancouver, one that spans decades. Born in a small town just outside of Vancouver, Neely played in the WHL for the Portland Winter Hawks and was then drafted by the Canucks ninth overall in the 1983 Entry Draft. He played the first three years of his career in Vancouver and was then traded to the Bruins, along with a draft pick, for centre Barry Pederson. In Boston, Neely established himself as a star power forward with 36 goals and 143 penalty minutes the next season. He would eventually break the 50-goal mark three times and total 324 goals in 525 games in Boston, while suffering through terrible knee and hip injuries, missing many games as a result.
"Coming back to Vancouver, obviously got some family and friends excited about it as well," Neely said when asked about being home. "Being a former player, growing up here, it's an interesting matchup."
Lucic's B.C. connection has a case for being the strongest. A native of Vancouver, born to Serbian parents who met in the city, Milan played his junior hockey for the Giants, where he was crucial in helping the team win the 2007 Memorial Cup – hosted, coincidentally, in Vancouver. Lucic is currently one of five players who are in the Giants' Ring of Honour, having received the accolade this past February prior to a Bruins-Canucks game at Rogers Arena.
Drafted in 2006 by Boston, Lucic also had the good fortune to be selected in his home town, with the Entry Draft being held in Vancouver at Rogers Arena that year. The young winger has fielded more than a few questions on his Vancouver past, and is obviously thrilled to be able to have the experience.
"Obviously it's definitely special to be able to play here in the NHL Stanley Cup Final," Lucic told media before the start of the Finals. "The fact that it is at home against a team that I grew up cheering for makes it extra special."
While the Bruins have several, strong connections to British Columbia, the Canucks have their own unique, home-grown stories rooted in the province.
Canucks defenceman Dan Hamhuis was born in Smithers, BC, which is a small town over a 1000 kilometres north of Vancouver. Hamhuis spent the first part of his career with the Nashville Predators, but he signed with the Canucks during the summer of 2010 as an unrestricted free agent and is reaping the rewards of a long playoff run in his first year in Vancouver.
Growing up in Smithers, Hamhuis was an avid Canucks fan as a child and he still remembers the 1994 Stanley Cup Final against the New York Rangers that saw Vancouver lose in Game 7. He now has the fortunate opportunity to help give his home province their first-ever Stanley Cup victory, with the first-hand knowledge of how proud it would make every British Columbian.
"I know how much it means to everyone in this province growing up here. (I) was a huge fan," Hamhuis said. "Now going back into small towns throughout the north, I know how much it means. It's really exciting to be a part of that."
Vancouver's Jeff Tambellini has his own unique B.C. story, one that heavily involves the team, the province and the city. Born in Calgary, Alberta , Jeff moved to the west coast as a child when his father Steve (current Edmonton Oilers GM) became the Director of Public and Media Relations for the Canucks. Jeff would grow up around the Canucks at the old Pacific Coliseum, playing mini-sticks in the old arena's concourse.
Only ten years old when the Canucks went on their Cup run in '94, Jeff would eventually rise through Vancouver's junior hockey ranks and was named MVP of the BCHL in 2001-02 after a 117-point season with the Chilliwack Chiefs. Following a collegiate career at the University of Michigan with the Wolverines, Jeff was drafted by the Los Angeles Kings in the first round of the 2003 draft, and would start his NHL career with the Kings. Tambellini was then traded to the Islanders, spending parts of several seasons between New York and their AHL affiliate. Like Hamhuis, Tambellini was a free-agent on July 1st of last year, and the 27-year old jumped quickly at a chance to join the Canucks and return to BC. With a Stanley Cup so close, the homecoming decision by both has never looked better.
Ultimately, only one team will skate away from the 2011 Stanley Cup Final as a champion. Every player on both teams will be focused, determined and prepared to leave everything on the ice in their pursuit of a championship. At the end of the day, while the fans in British Columbia are overwhelmingly in favour of the Canucks being crowned champs, there will still be a measure of pride knowing that so many local boys have made good and provided the hockey world with some of the best action they will ever see on ice.