Bruins Claim The Cup!
Boston defeats Vancouver in Game 7 to win the 2011 Stanley Cup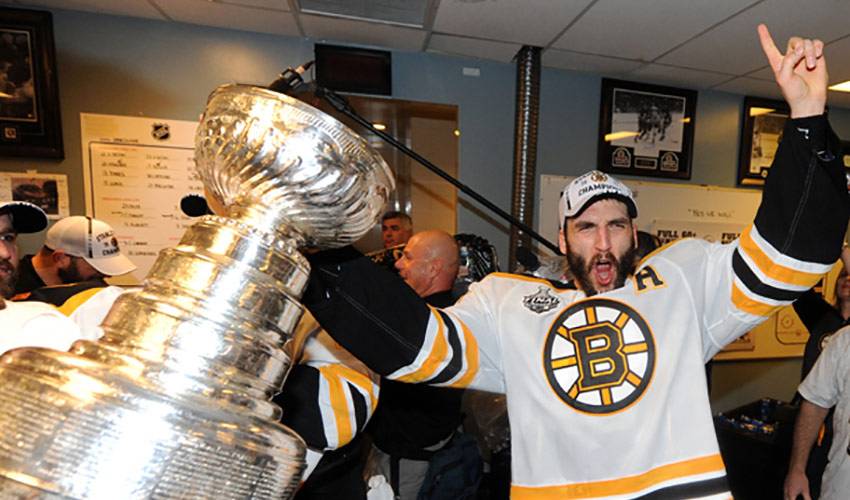 The Boston Bruins have won the 2011 Stanley Cup, earning the ultimate prize in professional hockey with a 4-0 Game 7 victory over the Vancouver Canucks at the Rogers Centre in Vancouver. Partrice Bergeron and Brad Marchand both scored a pair of goals in the victory, while Tim Thomas collected the shutout and took home the Conn Smythe Trophy as playoff MVP.

This is the first Stanley Cup victory for Boston since 1972, a team that featured Bruins legends such as Bobby Orr and Derek Sanderson. This is the sixth Cup victory for the Bruins, an Original Six franchise, with their first coming in 1929.

The Bruins jumped out to an early lead in the 1st period, and really took control of the game in the 2nd, staking themselves to a 3-0 lead that would prove insurmountable to the hometown Canucks. Tim Thomas, Patrice Bergeron and Brad Marchand were named the 3 Stars of the game.

Congratulations to the 2011 Stanley Cup Champion Boston Bruins!