NHLPA Beard-A-Thon Raises Close to $200K
Proceeds will help the Heart and Stroke Foundation of Canada place more Automated External Defibrillators in arenas across Canada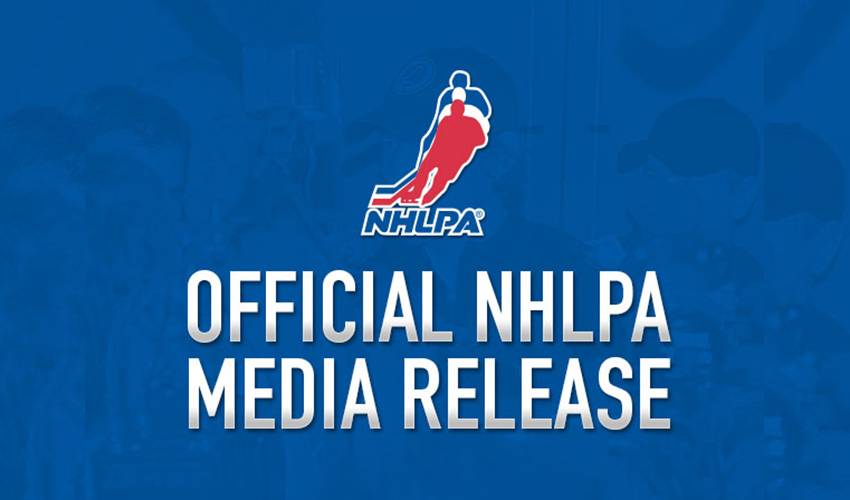 NHLPA BEARD-A-THON RAISES CLOSE TO $200,000
TORONTO (June 21, 2011) – After an exciting playoff season, the National Hockey League Players' Association (NHLPA) and the Heart and Stroke Foundation (HSF) are very pleased to announce that the NHLPA Beard-a-thon has raised close to $200,000 this year. The money will enable the Foundation to purchase more life-saving Automated External Defibrillators (AEDs) for local hockey arenas and communities across Canada.
Throughout the playoffs, several NHL players got involved by growing a playoff beard to help the cause: Adrian Aucoin; Patrice Bergeron; Dan Cleary; Dan Hamhuis; Scott Hartnell; Brooks Laich; Jamal Mayers; Mason Raymond; Martin St. Louis; Max Talbot; Jeff Tambellini; and Shea Weber.
Thanks to the impressive level of support from hockey fans, the first year of the NHLPA Beard-a-thon was a great success; there were 597 playoff beard-growers, and 2,225 fan pledges were made online at www.beardathon.ca to help the initiative reach a grand total of $190,080.24.
"We're very thankful for the support we've received from the NHLPA Beard-a-thon," says Irfhan Rawji, Chair, Heart and Stroke Foundation of Canada. "Not only are we able to place more life-saving AEDs in high-activity areas across Canada, but equally important, the Beard-a-thon has managed to raise awareness with a whole new demographic - hockey players and hockey fans - about the pressing need to create a cardiac-safe Canada."
"All of the fans and players who took part this year in the NHLPA Beard-a-thon did a great job in raising nearly $200,000 so that Heart and Stroke can put many more defibrillators in arenas across Canada," said Scott Hartnell, "Chairman of the Beard" and Philadelphia Flyers forward. "I'm thrilled to see all of the support my own beard received for this worthwhile cause and I hope to grow an even better one next year."
Hartnell raised the most dollars of all beard-growers with a total of over $12,000, while Kesler, Bergeron, Raymond, Hamhuis, Tambellini and St. Louis garnished the next most funds among players – in order.
"It's really great to see how well the NHLPA Beard-a-thon did this year to help get more AEDs in Canadian arenas. I enjoyed seeing so many fans participating, and I personally had a lot of fun sporting my playoff beard all the way to the Stanley Cup," said Patrice Bergeron, forward for the Stanley Cup champion Boston Bruins and one of the top fundraising beard-growers of all NHL players this year.
Steve Sax raised the most dollars for all non-player beard-growers ($4,300), followed by Craig Northey ($3,181), Jamie Saliga ($3,175), Adam Larry ($2,842), and Yaz Maziar ($2,675). Craig Northey, musician and member of Canadian rock band the "Odds", is the winner of the grand prize this year for his efforts in raising the most dollars among all NHLPA Beard-a-thon contest-eligible participants; he will receive a trip for two to watch Scott Hartnell ("Chairman of the Beard") and his team play next season where he will meet Scott while also receiving signed jerseys and spending money.
For more information on the NHLPA Beard-a-thon, log-on to www.nhlpa.com or www.beardathon.ca.