Daniel Sedin Wins The '10/11 Ted Lindsay Award
Sedin becomes the second player in Canucks? history to receive the Ted Lindsay Award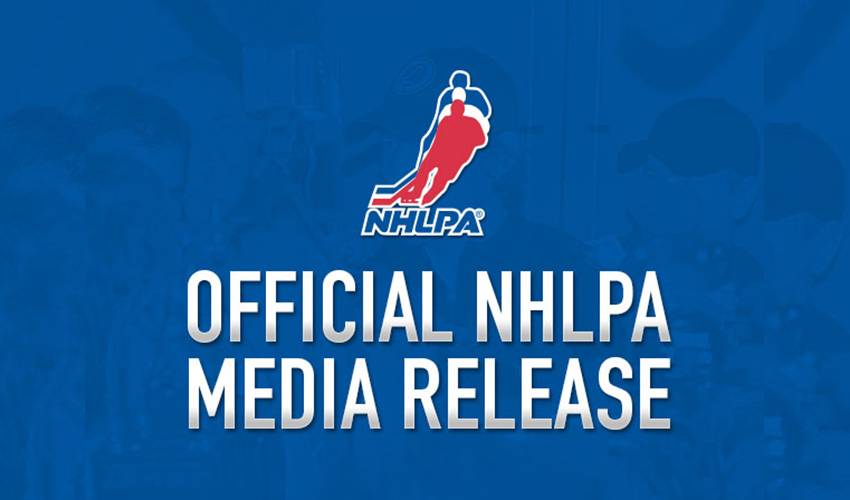 NHLPA MEMBERS SELECT DANIEL SEDIN AS THE 2010-11 TED LINDSAY AWARD RECIPIENT
LAS VEGAS (June 22, 2011) – The National Hockey League Players' Association (NHLPA) today announced Daniel Sedin as the recipient of the 2010-11 Ted Lindsay Award, presented annually to the "Most Outstanding Player" in the NHL as voted by fellow members of the NHLPA. Ted Lindsay was on hand to present the players' award as part of the 2011 NHL Awards, held at the Palms Hotel in Las Vegas. The finalists for the 2010-11 Ted Lindsay Award, Corey Perry of the Anaheim Ducks and Steven Stamkos of the Tampa Bay Lightning, were also in attendance.
The Ted Lindsay Award is the only award voted on by the players themselves, carrying on the tradition established by the Lester B. Pearson Award since 1970-71. The Award honours Ted Lindsay, an All-Star forward known for his skill, tenacity, leadership, and for his role in establishing the original Players' Association.
"Congratulations to Daniel Sedin on receiving this award from his fellow players for the wonderful year that he had in Vancouver," Lindsay said, after presenting the trophy that bears his name.
Sedin, of Ornskoldvik, Sweden, is now just the second Canucks player to receive the "Most Outstanding Player" award as voted on by the players. He follows former teammate Markus Naslund who received the honour in 2002-03, then known as the Lester B. Pearson Award. Sedin also becomes the first new recipient of the Ted Lindsay Award in three years as Alex Ovechkin received the "Most Outstanding Player" award in each of the last three seasons. His brother, Henrik, was a finalist for the Award last season.
Daniel had an exceptional 2010-11 campaign, one in which he appeared in all 82 games in the 2010-11 regular season for the Canucks. He secured the Art Ross Trophy for most points in the regular season (104), tied for fourth in goals (41), and placed third in both assists (63) and game-winning goals (10), while also helping lead Vancouver to their first Presidents' Trophy in the regular season, prior to the team's run to the Stanley Cup Final.
In recognition of being named the 2010-11 Ted Lindsay Award winner, Sedin was presented with an elegant men's watch from Breitling.
Fans and media are encouraged to visit www.nhlpa.com to view further background information on the Ted Lindsay Award and finalist profiles.
DANIEL SEDIN:
Height:
6'1"
Weight: 187 lbs.
Shoots: Left
Age: 30
Born: Ornskoldvik, Sweden
Entry: Selected 1st Round, 2nd Overall by the Vancouver Canucks in 1999 Entry Draft

Career Achievements:Ted Lindsay Award (2011)
Art Ross Trophy (2011)
NHL All-Star Game (2011)
NHL Second All-Star Team (2010)
2010-11 Ted Lindsay Award Recipient:
Olympic Gold Medal (Sweden – 2006)
"Most Outstanding Player" Award Recipients:
| | | |
| --- | --- | --- |
| Lester B. Pearson Award | Wayne Gretzky1983-84 | Dominik Hasek1997-98 |
| Phil Esposito1970-71 | Wayne Gretzky1984-85 | Jaromir Jagr1998-99 |
| Jean Ratelle1971-72 | Mario Lemieux1985-86 | Jaromir Jagr1999-00 |
| Bobby Clarke1972-73 | Wayne Gretzky1986-87 | Joe Sakic2000-01 |
| Phil Esposito1973-74 | Mario Lemieux1987-88 | Jarome Iginla2001-02 |
| Bobby Orr1974-75 | Steve Yzerman1988-89 | Markus Naslund2002-03 |
| Guy Lafleur1975-76 | Mark Messier1989-90 | Martin St. Louis2003-04 |
| Guy Lafleur1976-77 | Brett Hull1990-91 | Jaromir Jagr2005-06 |
| Guy Lafleur1977-78 | Mark Messier1991-92 | Sidney Crosby2006-07 |
| Marcel Dionne1978-79 | Mario Lemieux1992-93 | Alexander Ovechkin2007-08 |
| Marcel Dionne1979-80 | Sergei Fedorov1993-94 | Alexander Ovechkin2008-09 |
| Mike Liut1980-81 | Eric Lindros1994-95 | Ted Lindsay Award |
| Wayne Gretzky1981-82 | Mario Lemieux1995-96 | 2009-10 Alexander Ovechkin |
| Wayne Gretzky1982-83 | Dominik Hasek1996-97 | Daniel Sedin2010-11 |