Player of the Week - Brooks Laich
Brooks has really rounded into an effective player over the past few seasons.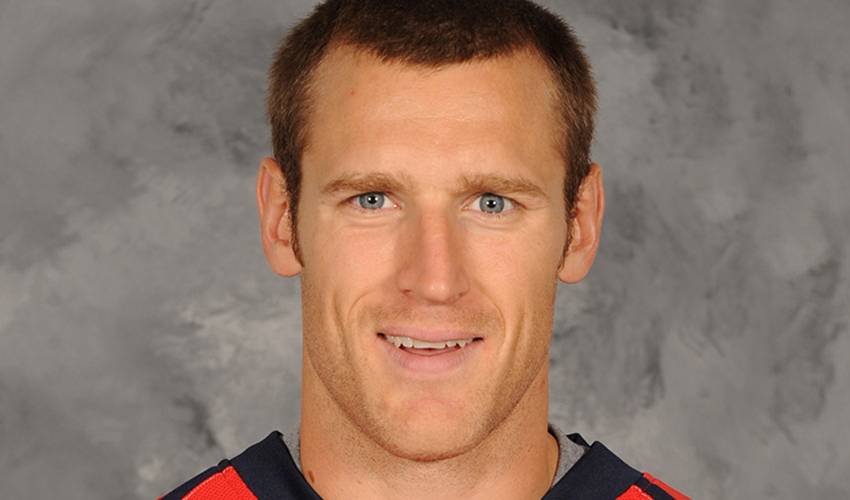 Leadership is an inherent trait that some players possess on a higher level than others. Teams need natural leaders and vocal members in order to efficiently balance the dressing room and help keep accountability as a pillar of the club's composition. Brooks Laich provides all of these things, along with timely scoring and tenacious defensive play, on a nightly basis for the Washington Capitals.
Brooks has really rounded into an effective player over the past few seasons, adding a crucial element of blue-collar work and willingness to contribute in a variety of roles for the Capitals. The native of Wawota, Saskatchewan honed his skills in the tough WHL, playing for both Moose Jaw and Seattle before being drafted by the Ottawa Senators in 2001. After suiting up in just one NHL game with Ottawa, Brooks was dealt to the Capitals as a part of the trade that saw Peter Bondra head to the Sens in 2004. Since that time, Brooks has become a mainstay in the Caps lineup and emerged as a leader, surrounded by stars like Ovechkin and Green.
Over the past few seasons, as the Capitals have worked to reach the top of the Eastern Conference while continuing to make a push for a Stanley Cup, Brooks has proven that he is exactly the type of player they will need in order to realize their collective goals. His two-way play, timely scoring and leadership qualities will undoubtedly prove invaluable for the Caps if they are to reach their ultimate goal of a Stanley Cup championship in the next few seasons.
Brooks recently signed a contract extension with the Capitals, forgoing unrestricted free-agency in favour of a six-year, $27 million deal to stay in Washington
Has been a crucial force in all-areas for the Capitals over the past few seasons, including the 2010-11 campaign when he recorded 16 goals and 32 assists for 48 points, while finishing the year a +14 for the Southeast Division club
Brooks is an active member in the NHLPA, as well as in various charitable initiatives, including this past spring when he combined those two things to support the NHLPA Beard-a-thon, assisting fans and his fellow NHLPA members to raise nearly $200,000 in support of the Heart and Stroke Foundation's efforts to place more AEDs in Canadian arenas
BIOGRAPHY:
Born in Wawota, Saskatchewan, Canada on June 23, 1983
Drafted in the 6th round, 193rd overall by the Ottawa Senators in the 2001 NHL Entry Draft
Has become a crucial part of the identity of the Washington Capitals club, and was a focal point of the HBO documentary,'24/7' that profiled the Caps and the Pittsburgh Penguins on their road to the 2011 NHL Winter Classic on New Year's Day
Has represented Canada internationally on a couple of occasions, including the 2010 IIHF World Championships, as well as the 2003 IIHF World Junior Championships where he helped Canada to a silver medal