P.K. Subban, Georges Laraque On Their Way To Haiti
PK Subbanand Georges Laraqueare flying to Port-au-Prince on Monday, July 4 to visit a children's hospital that was severely damaged by last year's earthquake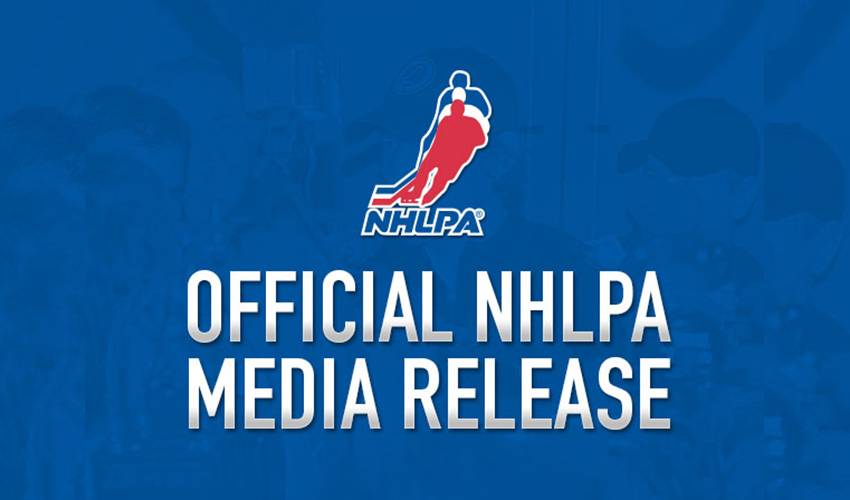 P.K. SUBBAN, GEORGES LARAQUE ON THEIR WAY TO HAITI
When:
Monday, July 4, 9:15 a.m.
Where:
Pierre Elliott Trudeau Airport
Arrivals, at the foot of the winding staircase
What :
Montreal Canadiens defenceman PK Subban and former NHL player Georges Laraque are flying to Port-au-Prince on Monday, July 4. They will be visiting a children's hospital that was severely damaged by last year's earthquake. The reconstruction of the hospital is being funded in part by Hockey for Haiti, a fundraising project initiated by Georges Laraque, the National Hockey League Players' Association (NHLPA) and World Vision Canada.
Isabelle Depelteau, Quebec director, World Vision, will meet the players at the airport to thank them for their involvement.
To date, Hockey for Haiti has raised $1.3 million towards the reconstruction of Grace Children's Hospital.
Photos and interviews:
P.K. Subban, Defenceman for the Montreal Canadiens hockey team
Georges Laraque, former NHL player
Isabelle Depelteau,
B-roll of the hospital will be available to media on DVD.
For more information, please visit www.worldvision.ca
Information, RSVP :
Brigitte Filiatrault (Brigitte Filiatrault Relations Publiques)– 514.521.8216, cell : 514.702.2744,
filiatraultb@videotron.ca
World Visionis a Christian relief, development and advocacy organization dedicated to working with children, families and communities to overcome poverty and injustice. World Vision has been working in Haiti for more than 30 years and serves all people regardless of religion, race, ethnicity or gender.
The National Hockey League Players' Association (NHLPA), established in 1967, is a labour organization whose members are the players in the National Hockey League (NHL). The NHLPA works on behalf of the players in varied disciplines such as labour relations, product licensing, marketing, international hockey and community relations, all in furtherance of its efforts to promote its members and the game of hockey. In 1999, the NHLPA launched the Goals & Dreams fund as a way for the players to give something back to the game they love. Over the past 11 years, more than 40,000 deserving children in 25countries have benefited from the players' donations of hockey equipment. Goals & Dreams has donated more than $20million to grassroots hockey programs, making it the largest program of its kind. For more information on the NHLPA, please visit www.nhlpa.com.