Relishing A Veteran Role
Vincent Lecavalier has become the kind of veteran leader that he looked up to early in his career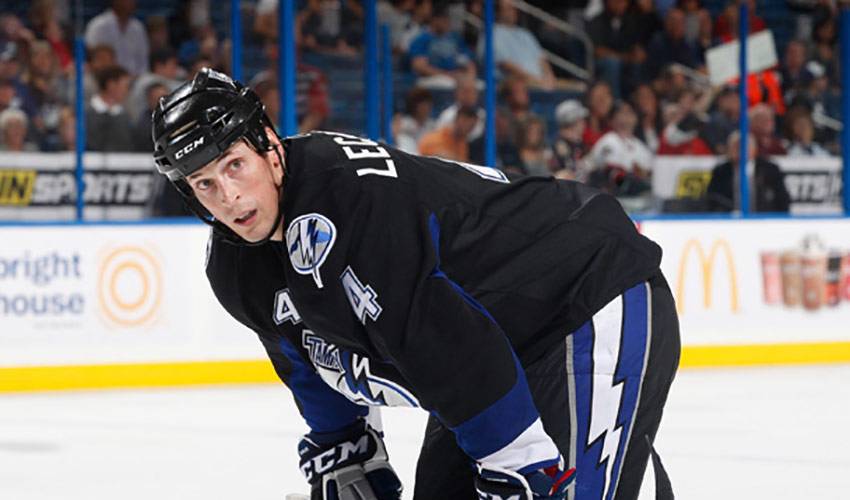 Oh, what a difference 12 seasons and 934 NHL games can make.
When he was reminded that one of the first interviews he did with NHLPA.com was 13 years ago at Maple Leaf Gardens, sitting beside then teammate Cory Cross, Vincent Lecavalier simply laughed.
"Well, I guess you can say a lot has changed since then," said the first overall selection by the Tampa Bay Lightning in the 1998 NHL Entry Draft. "They don't play NHL hockey at the Gardens anymore, Cory has retired, and I'm not 18 anymore."
Though he's no longer a teenager, Lecavalier, who could reach the NHLPA-recognized milestone of 1,000 games in 2011-12, still has a youthful exuberance for the game that has seen him enjoy great personal and team success.
But, he admits, it does feel as though time has flown by faster than an end-to-end rush.
"When I came into the league, the players, for the most part, were older than what we see now," said the native of Ile-Bizard, Quebec, who played two years of junior hockey for the Rimouski Océanic of the Quebec Major Junior Hockey League, where he stamped himself as one of the NHL's top prospects. "But that was a really good thing for me to be surrounded by great guys, who had experience. There are so many I could name, but guys like Wendel Clark and Rob Zamuner, they really helped along."
It was Clark, one of the most revered players in the history of Toronto Maple Leafs, who played one season with the Lightning, who doled out some memorable advice to Lecavalier in his first big-league campaign.
"I remember Wendel and I were talking one day and he said, 'Just remember, kid. Enjoy every moment because it's going to go by a lot faster than you think.' I probably didn't realize it at that point, but he was right. Here I am at 31 now and it has gone by quickly. But it's been great."
Lecavalier, who captured the Stanley Cup with the Lightning in 2004 and then followed that up by playing a key role in helping Team Canada capture a gold medal at the World Cup of Hockey later that year, wasn't quite sure what to expect when he first started out.
"It's not easy to answer because you don't really quite know what lies ahead," said Lecavalier, who had a career-best 52 goals and 108 points in 2006-07, winning the Rocket Richard Trophy as the league's top goal scorer. "What do you hope for is to have a long career and a chance to win the Stanley Cup. I've been very fortunate for both to happen."
He's also happy to be in the position to be in a veteran role, an opportunity he relishes, and one he sees the irony in.
"It doesn't feel like it was that long ago that I was a rookie, getting sound advice from guys who had been in the league awhile," said the forward, who in 2007, pledged $3-million to Tampa's All-Children's Hospital, the only freestanding children's hospital on Florida's Gulf coast, which has consistently ranked among America's top 25 children's hospitals. "And now I'll probably be telling them some of the same things that I heard. Maybe they'll look at me like I have three heads, but all you want to do is be there to listen and to offer what insight you can."
Lecavalier is buoyed by what he sees in the Lightning, a team that lost to eventual Cup champions Boston in seven games in the Eastern Conference final in 2010-11.
"You have to be encouraged by what we accomplished last year," he said. "We played really well and we were one step away from playing for the Cup. We have a group that believes in one another."
With 19 points in 18 playoff games last campaign, Lecavalier is looking to get off to quick start when the new season gets underway in October.
"I'm happy to be here in Tampa and hopefully, I've got a lot more years in me to play the game I love. There have been good times and bad, but to play for one organization, I'm really happy with how things have turned out."
He's hoping things will get even better.
"Winning another Cup would definitely be nice. I think there's a lot look forward to," said Lecavalier, who should reach the NHLPA-recognized 1,000 games played mark in 2011-12. "When you start out in the NHL, you never know quite what to expect or how things will unfold. All you want to do is play to your highest level."