2011 NHLPA Rookie Showcase
27 top up & coming prospects set to gather in Toronto for rookie card shoot next week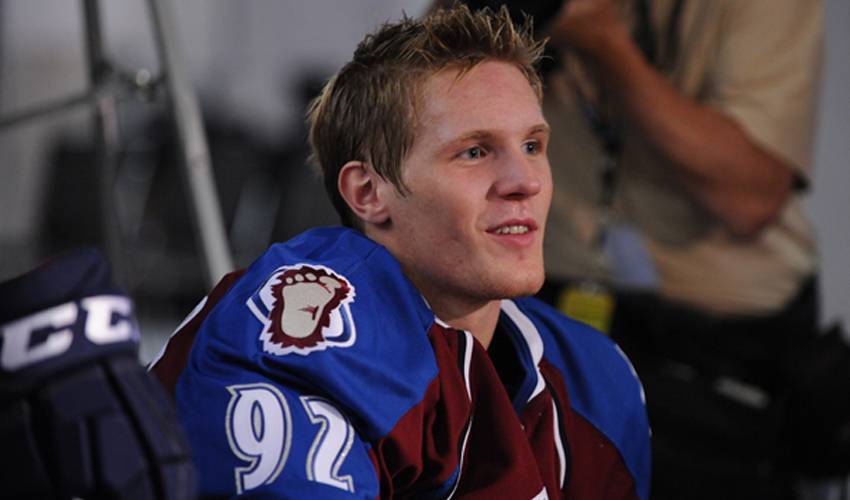 Having already experienced great success with the initiative over the previous two years, the NHLPA recently invited twenty-seven of hockey's best rookies to come to Toronto for their first hockey card photo shoots at the 2011 edition of the NHLPA Rookie Showcase. Next week, Panini America and Upper Deck, the official card partners of the NHLPA and the NHL, will have a chance to get their first shots of some of the league's best young players in their official jerseys.
"It was a really great day," said Toronto Maple Leafs forward Nazem Kadri, after participating in last year's NHLPA Rookie Showcase. "We all had a lot of fun with it. Getting a rookie card is important for any player and it was something that will be hard to forget."
The list of players that will be in attendance for this year's NHLPA Rookie Showcase, taking place just outside of Toronto at the MasterCard Centre, is an impressive one, with players representing 22 of the NHL's 30 teams. Each of the last five draft classes will also have one of its picks as part of the group.
The main attractions of the 2011 NHLPA Rookie Showcase will more than likely come from the 2011 NHL Entry Draft, which will have its first six picks (Ryan Nugent-Hopkins, Gabriel Landeskog, Jonathan Huberdeau, Adam Larsson, Ryan Strome and Mika Zibanejad) all set to take the pictures for their first big-league trading cards. Several players from recent World Junior Hockey Championship tournaments are also part of the attendee list, with representatives from all over the world.
The event will also host seven players who have already seen NHL game-action, a group that includes Calgary's Greg Nemisz, Columbus' John Moore, Chicago's Marcus Kruger, Montreal's Aaron Palushaj, Nashville's Blake Geoffrion, New Jersey's Adam Henrique and Carl Klingberg of the Winnipeg Jets.
The NHLPA Rookie Showcase is a two-day event that will begin Monday in downtown Toronto with a full day of activities for the young players to partake in. The first day of the event will see the group of players try out the latest edition of the popular NHL video game series from EA Sports, NHL '12, as well as attend the Toronto Blue Jays-Tampa Bay Rays baseball game at the Rogers Centre that night. Tuesday at the MasterCard Centre will be the day where the players get to throw on their pro uniforms, cycle through the camera stations set-up by Panini and Upper Deck and play a shinny game against one another.
Rookie ShowcaseNHLPAFull Attendee List for the 2011
Player Team
Zack Kassian BUF
Greg Nemisz CAL
Justin Faulk CAR
John Moore CBJ
Marcus Kruger CHI
Gabriel Landeskog COL
Brendan Smith DET
Ryan Nugent Hopkins EDM
Jonathan Huberdeau FLA
Aaron Palushaj MTL
Ryan Ellis NAS
Blake Geoffrion NAS
Adam Henrique NJD
Adam Larsson NJD
Ryan Strome NYI
Tim Erixon NYR
David Rundblad OTT
Mika Zibanejad OTT
Brandon Gormley PHO
Simon Despres PIT
Jake Allen STL
Brett Connolly TAM
Carter Ashton TB
Jake Gardiner TOR
Jussi Rynnas TOR
Cody Eakin WAS
Carl Klingberg WPG