Mike Grier Announces Retirement from NHL
Veteran winger calls it a career after 14 seasons with Edmonton, Washington, San Jose & Buffalo.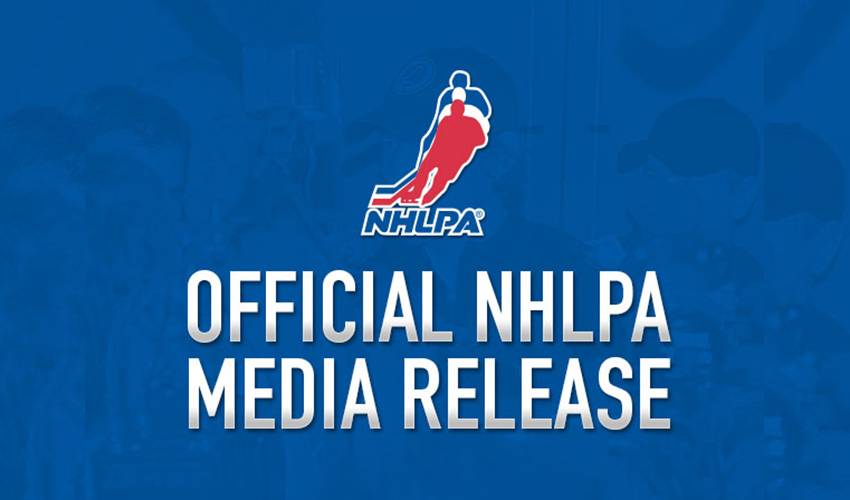 MIKE GRIER ANNOUNCES RETIREMENT
MIKE GRIER RETIRES AFTER 14 NHL SEASONS Veteran winger played over 1,000 NHL games with Edmonton, Washington, Buffalo and San Jose
TORONTO (December 1, 2011) – Mike Grier, a hard-working and dependable winger who played his career with the Edmonton Oilers, Washington Capitals, Buffalo Sabres and San Jose Sharks, announced his retirement today from the National Hockey League (NHL) following a career that spanned 14 seasons.
Grier, 36, appeared in a total of 1,060 regular season NHL games, recording 162 goals and 221 assists for 383 points. He also played in 101 NHL playoff games, as his teams qualified for the playoffs in 11 of his 14 seasons in the league.
"I was very fortunate to be able to play 14 seasons in the NHL with some great players," said Grier. "The memories and friendships that I have built during my time in the league will last a lifetime. I would like to thank my former teammates, family and fans for helping make my career so memorable for me. It was a great ride, and I am now excited and looking forward to my post-playing future."
Grier was born in Detroit, Michigan, and raised in the Boston area and although his family was active in professional football, Mike's passion was for hockey. His dedication and hard-work enabled him to become one of the first hockey players of African-American descent who was born, raised and trained in the United States to play in the NHL.
Grier was drafted in the 9th round, 219th overall, of the 1993 NHL Entry Draft by the St. Louis Blues, but was traded to the Edmonton Oilers while attending Boston University. Mike honed his hockey skills in NCAA hockey, playing Division 1 at BU for three years starting in the 1993-94 season. Mike accumulated 120 points in 114 games played over his career at BU, and was named a Hobey Baker Finalist, an NCAA East First All-American Team and helped the Terriers win a National Championship in 1995.
Grier broke into the NHL during the 1996-97 season with the Edmonton Oilers, playing in 79 games while scoring 15 goals and 17 assists for 32 points as a rookie. He would spend six seasons in Edmonton, posting two 20-goal seasons, before being traded to Washington. Grier would stay with the Capitals for parts of two seasons, before being dealt at the trade deadline in 2004 to the Buffalo Sabres. He was a member of the Sabres during their run to the 2005-06 Eastern Conference Finals. He signed with San Jose as a free agent in the summer of 2006 and spent three seasons with the Sharks, making a trip to the playoffs in each of those seasons. He returned to Buffalo as a free-agent in 2009 and played the 2009-10 and 2010-11 seasons – the final two of his career – with the Sabres.
Mike and his wife Anne, and their three children, will reside in the Boston area.