CBC's HNIC Reveals Top 5 Kraft Hockeyville Communities
The top five communities aiming to win the Kraft Hockeyville contest were revealed on CBC's Hockey Night in Canada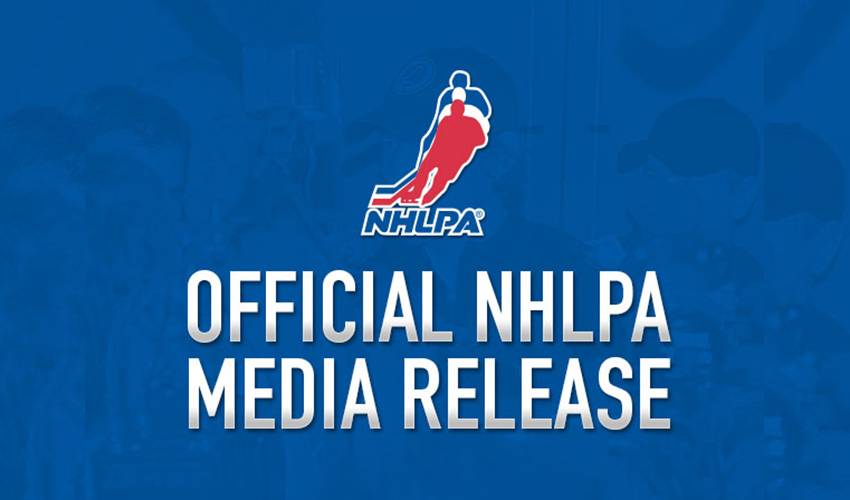 TOP 5 KRAFT HOCKEYVILLE 2012 COMMUNITIES REVEALED ON CBC'S HOCKEY NIGHT IN CANADA
TORONTO, ON – March 17, 2012 – It's the last minute of play in the third period of Kraft Hockeyville 2012, and Canadians have decided which five communities will compete for the coveted crown of Canada's most passionate hockey community.
After a voting period that saw an incredible 5,965,524 votes cast from across the country, the results are in. The finalists that are continuing on the journey to be named Kraft Hockeyville 2012 and are vying for the opportunity to host a 2012-2013 NHL® Pre-Season Game at a local arena, win $100,000 in arena upgrades courtesy of Kraft Canada, and enjoy a visit from CBC's Hockey Night In Canada are:
| | | | |
| --- | --- | --- | --- |
| REGION | COMMUNITY | ARENA | Votes |
| Atlantic | Yarmouth, Nova Scotia | Mariners Centre | 196,211 |
| Quebec | Amos, Quebec | Complexe Sportif De Amos | 657,752 |
| Ontario | Stirling-Rawdon, Ontario | Stirling District Recreation Centre | 1,307,609 |
| West | Duck Lake, Saskatchewan | Beardy's Memorial Arena | 218,775 |
| Pacific | West Kelowna, British Columbia | Royal LePage Place | 1,022,762 |
"The battle for this year's Kraft Hockeyville title has been a very spirited affair. We're thrilled by the passion that Canadians have demonstrated so far and can't wait to see how they respond in this stretch run," said Jack Hewitt, Vice President of Marketing Services, Kraft Canada. "It's important for members of each community to keep up their passionate effort to gain support until the very last vote is cast."
VOTING FOR THE WINNER
It is now up to Canada to decide which of the Top 5 communities will be named Kraft Hockeyville 2012 by voting for their favourite community via the following official voting mechanisms – online at www.krafthockeyville.ca, on your mobile device (available only via www.krafthockeyville.ca through your mobile browser) or by calling 1-866-533-8066. Canadians can vote for their favourite community once per click or call. Voting via the web and phone is unlimited.
Individuals below the age of 13 must receive parental consent prior to voting.
The Kraft Hockeyville partners strongly encourage everyone to familiarize themselves with the competition rules and regulations so they can adhere to voting guidelines posted on krafthockeyville.ca.
The Kraft Hockeyville team will keep fans up-to-date throughout the competition. To view videos and receive insider updates, fans should join the Kraft Hockeyville Facebook Fan page, check out coverage on NHL.com and CBCSports.ca, follow @hockeyville on Twitter and visit the Kraft Hockeyville YouTube channel.
DETERMINING THE WINNER
Canadians can begin voting immediately on March 17, 2012 at 11:00 PM ET and have until March 20, 2012 at 11:59:59 p.m. ET to determine which of the Top 5 communities will win the Kraft Hockeyville 2012 title.
On Saturday, March 31, 2012, CBC's HOCKEY NIGHT IN CANADA crew will visit and broadcast live from each of the Top 5 communities. The winner of Kraft Hockeyville 2012 will be announced live that evening on CBC'S HOCKEY NIGHT IN CANADA. The winning community will host a 2012-13 NHL® pre-season game and receive $100,000 in arena upgrades courtesy of Kraft Canada. Four runner-up communities will each receive $25,000 for improvements to their local rinks from Kraft Canada.
The Kraft Hockeyville partners would like to thank and congratulate all of the communities that participated in this year's competition.
Kraft Hockeyville 2012 partners include Kraft Canada, CBC, The National Hockey League (NHL) ®, and The National Hockey League Players' Association (NHLPA).
Kraft Canada has supported hockey for over 30 years through sponsorships and grassroots programs. Since its inception, the Kraft Hockeyville partners have provided over $1,000,000 in arena upgrade money, equipment, and local food bank donations.
Supporting brands for Kraft Hockeyville 2012 include Kraft Dinner, Cracker Barrel, Chips Ahoy, Tassimo, Oreo, and Maxwell House.
CBC, Hockey Night in Canada, and CBC and HOCKEYVILLE logos are official marks of the Canadian Broadcasting Corporation. NHL and the NHL Shield are registered trademarks of the National Hockey League. ©NHL 2012. All Rights Reserved. NHLPA and the NHLPA logo are trademarks of the NHLPA© and are used under license. All Rights Reserved.
About:
Information about CBC/Radio Canada, the National Hockey League, the National Hockey League Players' Association and Kraft Foods can be found at http://www.cbc.ca/contest/newsletter/khv/index.html