Player of the Week - Jonathan Quick
Jonathan Quick has emerged as a Conn Smythe favorite for the most valuable player in the 2011-12 playoffs.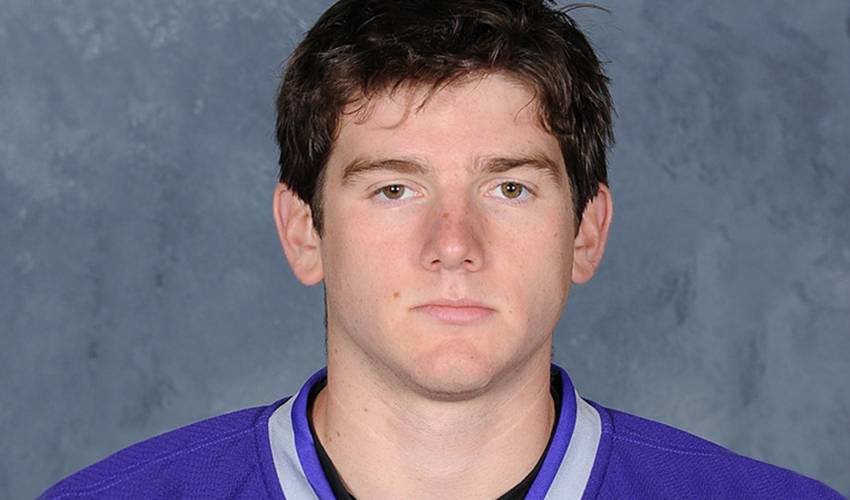 The Los Angeles Kings have made some significant additions to their team since the end of last season, but one spot that remains unchanged is between the pipes. Since first becoming the Kings' #1 goaltender in the 2008-09 season,Jonathan Quick has steadily developed into becoming one of the top young netminders in the league. After the Kings kicked off their year by travelling to Europe as a part of the 2011 NHL Premiere Games, they have returned home with Quick being a huge part of the team's early season success thanks to his stellar play that has made him nearly unbeatable for opponents. These outstanding early performances from Quick and the Kings seem to be a signal to the rest of the league that they are ready to be a top-tier competitor in the Western Conference playoff picture. Quick has been in goal for each of the Kings' first five victories and he has accumulated an impressive shutout streak in the process. Jonathan has gone three consecutive games, and over 202 minutes without allowing a goal, while breaking the Kings' franchise record in the process (Rogie Vachon previously held the team's top shutout streak of 184+ minutes). This strong play his teammates believing that they can win on any given night with the type of goaltending he has been providing. Jonathan is undoubtedly in the zone at the moment and is eager to attempt to continue his shutout streak as he seeks to help the Kings continue their success in the 2011-12 season.
Jonathan has recorded three consecutive shutouts in his last three games played, having not allowed a goal for 202 minutes and 11 seconds, a new Kings record
He has become just the second goaltender in Kings history, after Felix Potvin, to record three shutouts in 2 different months
Was a member of the 2010 United States Olympic hockey team, capturing a silver medal
Jonathan's brother-in-law is Islanders forward Matt Moulson
BIOGRAPHY:
Born in Milford, Connecticut, USA on January 21, 1986
Drafted in the 3rd round, 72nd overall by the Los Angeles Kings in the 2005 NHL Entry Draft
Played his university hockey at the University of Massachusetts-Amherst, helping the school reach the NCAA Men's Ice Hockey Championships for the first time