Movember Battle: George Parros and Mike Brown Go Stache to Stache
For the month of November, NHL players Mike Brown and George Parros will be going stache to stache for hockey's first ever World Moustache Championship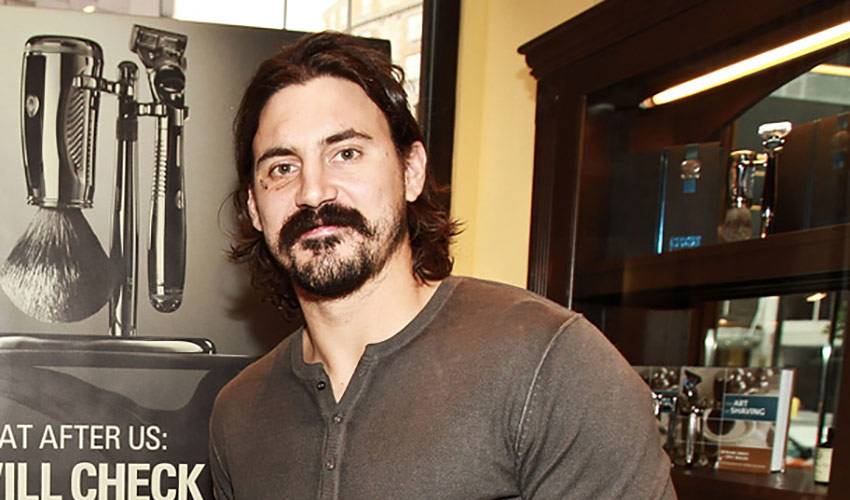 For the month of November, NHL players Mike Brown and George Parros will be going stache to stache for hockey's first ever World Moustache Championship, arguably the most highly-anticipated mo battle of them all.
In partnership with the NHLPA and Movember, both players will be shaving off their iconic contributions to the facial hair community at the beginning of Movember, and will grow their staches for the full month. Brown and Parros will also be recruiting fellow players to join their respective teams. Team Brown and Team Parros will be competing for best stache and most money raised. May the best Mo Bro win.
If you're not familiar with Movember, it's an annual global campaign that raises money and awareness for men's health (specifically prostate cancer and male mental health). Though rarely discussed, 1 in 7 men are diagnosed with prostate cancer, and 1 in 5 men face a mental health issue each year. Movember aims to raise vital funds that go to supporting several initiatives that benefit these causes.
"I am very excited about this year's Movember campaign. Although it's unfortunate that we cannot showcase our hockey skills at the moment, we can all still showcase our abilities to support a great cause. This Movember I will also have the unique opportunity to showcase my follicular prowess as I do battle against a worthy foe, Mike Brown of the Toronto Maple Leafs. Whomever raises the least amount of money this year must wear a tie of the winner's choice to their first game of the season (whenever the season begins). So please track our progress and donate to your favorite stache!" - George Parros
Who will you be rooting for? Team Brown or Team Parros? Keep tabs on how the rivals are doing on their Movember profile pages:
Team Brown:
http://ca.movember.com/team/499301
Team Parros: http://us.movember.com/team/554205
For more information on Movember, and how you can raise money by growing a mo: www.movember.com
Other NHLPA members are also signing up to participate in Movember. Stay tuned to
www.nhlpa.com/movember
for updates.