RBC Charity Challenge Raises $100K for Grassroots Hockey Programs in Canada
Team Stamkos defeats Team Subban in front of over 3,000 fans at the former Maple Leaf Gardens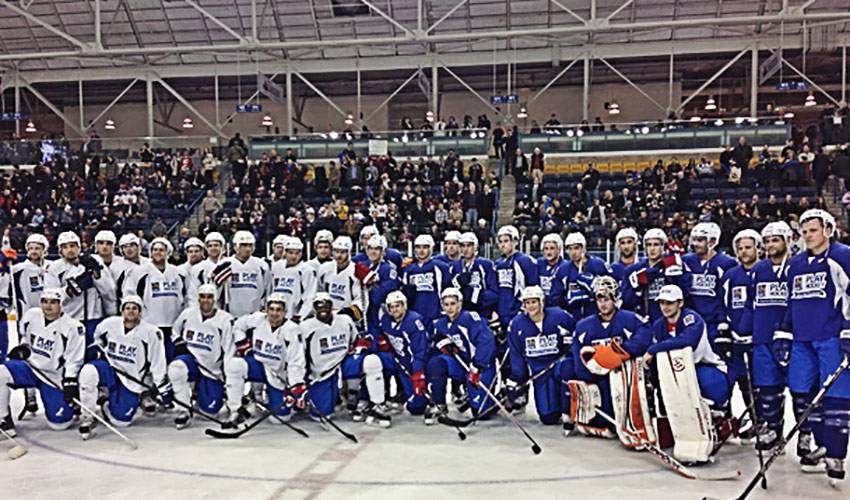 On December 19th, 1917, the National Hockey League's first ever games were played in Montréal and Toronto. Ninety-five years later, 39 NHL players came together to celebrate their love of the game and support grassroots hockey initiatives by playing in the RBC Play Hockey Charity Challenge at old Maple Leaf Gardens – a historic setting for any Canadian hockey fan.
Steven Stamkos and P.K. Subban captained the two teams comprised of 39 NHL players (including 11 Toronto Maple Leafs and 5 Detroit Red Wings). Team Stamkos defeated Team Subban 14-10 in an exciting game that gave fans a taste of NHL caliber hockey during the owner-imposed lockout. The event marked the first time NHL players have played on that site since 1999.
Team Stamkos celebrity coaches Mathieu Schneider (former player/Executive Assistant to Don Fehr) and Jim Cuddy (of Blue Rodeo) earned bragging rights over Team Subban's coaches, former players Eric Lindros and Rob Zamuner by guiding their team to the thrilling victory.
The NHLPA Goals and Dreams Fund – in partnership with RBC Play Hockey – raised $100,000 in support of Canadian grassroots hockey initiatives that help keep hockey vibrant in communities across our nation.
It was a fantastic night. All the guys really enjoyed interacting with the fans . It was nice hanging out with all of the guys again too. - Mike Komisarek
The game was broadcast on the NHLPA's Livestream channel with full commentary for 22,000 online viewers. If you missed the game, you can catch the archived event below:
Stay tuned to NHLPA.com for a wrap up video featuring all the action and off the ice, see more photos on our Facebook page, and follow us on Instagram (NHLPA_Official) for more pictures of your favourite NHL players.