Players React To Tentative Agreement On Twitter
The players took to Twitter early Sunday morning to express their excitement over the good news.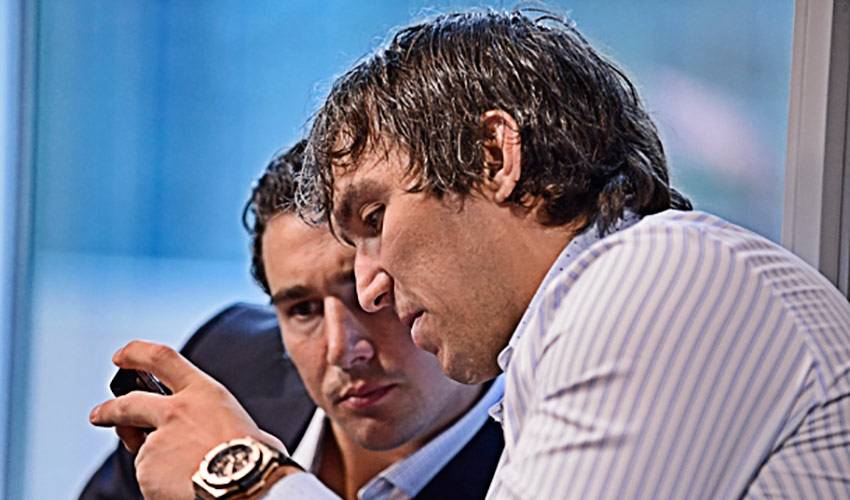 After a marathon sixteen-hour bargaining session that began on Saturday and ended early Sunday morning in New York, the NHLPA and the NHL unveiled that they have reached a tentative framework for a new collective bargaining agreement. At 5:30 a.m., NHLPA Executive Director Don Fehr and NHL Commissioner Gary Bettman met with media to make the big announcement.
Boston Bruins defenceman Andrew Ference, who was participating in the bargaining session, was the first player to allude to the lockout being over via Twitter. At 5:02 a.m. Ference tweeted a 'thumbs up' emoticon, which sent the media, players, and fans into a frenzy.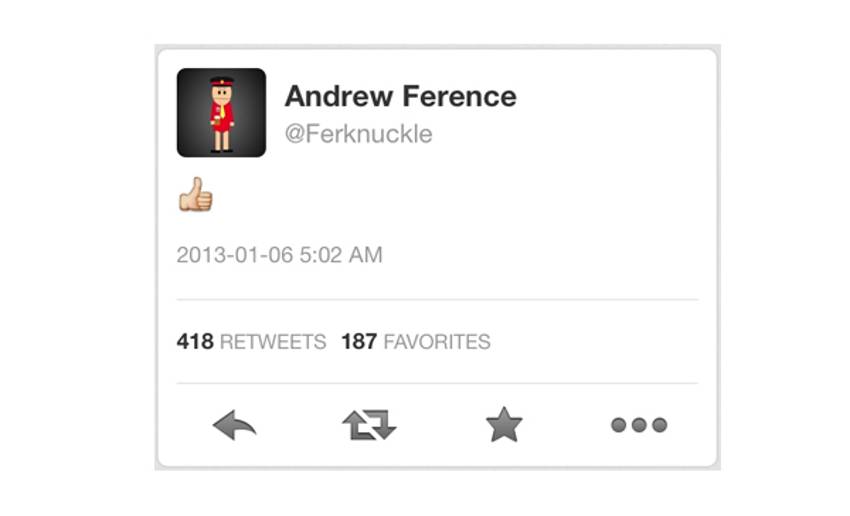 During the 2004/05 lockout, social media was not a factor. Facebook had just launched in February, and Twitter wouldn't exist until July of 2006. During the 2012/13 owner-imposed lockout, it has played one of the most critical roles in both developing and telling the story as it unfolded.
Shortly after news began to break on Sunday morning, one-by-one players took to Twitter to express their relief, joy, and excitement over the possibility of a 2013/14 season puck-dropping very soon.
Feel like I'm 6 years old again , can't sleep to excited to get back out there! #boysareback #GameOn

— Matt Beleskey (@Matt_Beleskey) January 6, 2013
Everyone at the airport asking me if I'm "ready to go". Hell ya I am. Been ready for 5 months. Lets get it on.

— Joffrey Lupul (@JLupul) January 7, 2013
Feel giddy like a kid on Christmas morning. The #NHL is BACK. #GameOn

— John Mitchell (@mitchabov) January 6, 2013
20 hour day of negotiations and straight to airport for a coast to coast flight... At least I'm coming home happy!

— George Parros (@GeorgeParros) January 6, 2013
Twitter also enabled players to share their gratitude directly with fans for standing their patience by them throughout what proved to be a tough negotiation process.
Thx fans for being patient and the game is back.Also thanks to all #theplayers who were in the meetings to get this deal done! @nhlpa

— Jamie McGinn (@JamieMcGinn11) January 6, 2013
All packed ready to go! Last skate at DNB Arena. See u soon Dallas! twitter.com/enystrom23/sta…

— Eric Nystrom (@enystrom23) January 7, 2013
Best news I could have ever hoped for. So excited to get back to Edmonton and play in front of the fans at Rexall. #NHL

— Sam Gagner (@89SGagner) January 6, 2013
The past is the past... lets move forward and start enjoying the best game on the planet!! Hockey is back and I love it!!!

— Henrik Lundqvist (@HLundqvist30) January 6, 2013
And, of course, the players wasted no time getting back to a little friendly chirping:
On a scale of 1 to Sweden, how relieved are you that you don't have to face my shot in the regular season this year @hlundqvist30?

— Paul Bissonnette (@BizNasty2point0) January 7, 2013
Well @biznasty2point0 it's obviously a big relief. The toughest shot to stop is from players that have no clue where it's going...

— Henrik Lundqvist (@HLundqvist30) January 7, 2013
Be sure to follow your favourite players on Twitter, visit http://www.nhlpa.com/the-players/follow-players-on-twitter for more info.