Gallagher Getting Noticed
The small, speedy and tenacious winger has quickly made a name for himself among the passionate fans in Montreal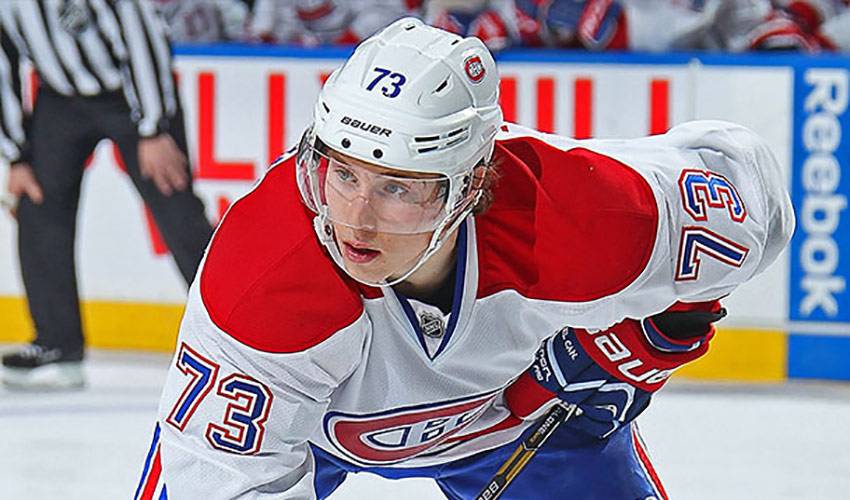 A sure sign people are starting to take notice of Brendan Gallagher? Getting asked for an autograph when he's sitting in the barber's chair.
It took Gallagher, playing in his first NHL season, precious little time to discover that when you play hockey for the Montreal Canadiens, people tend to take notice of you.
A recent visit to a local barber shop certainly put that into perspective.
"It was kind of funny, really," noted the former Western Hockey League star with the Vancouver Giants. "I was getting my haircut and a guy recognized me and asked me for an autograph. I thought it was pretty cool. Then, the guy who was cutting my hair started talking to me about hockey and then we ended up having a good conversation."
The scene was definitely not a surprise in a place where hockey is always the talk of the town.
For Gallagher, who holds Giants' records for most career goals and points, it's by no means an irritation. In fact, it's a welcome, albeit somewhat surreal experience.
"I remember when I would ask NHL guys for their autograph and for every one of them, it was no big deal. They were happy to do it. It's just really weird in a sense that people are asking me that same question. I just see myself as a regular guy who gets to the play the game I love. I'm just as lucky to get to play in a city where people have so much passion for hockey."
His voice sounds even younger than his 20 years, but Gallagher, who had three consecutive 40-goal WHL seasons, speaks like a veteran, a mix of exuberance and eloquence when it comes to his rookie campaign with the Habs.
Less than 20 games into his big-league career, Gallagher, who spent the first 12 years of his life growing up in Edmonton, is eager to contribute to the Canadiens' fortunes in 2012-13.
His mantra is simple: work hard and always listen.
"Every practice, I go out there and focus on giving it all I have," said Gallagher, who recently returned to action after contending with a concussion. "When you are at this level, it's extremely important to your development to listen to the coaches and the veterans. There are so many good veterans on this team who have really helped me. If I have any questions, or if they offer any advice, they are always there for me. I'm very lucky in that way."
An open mind has translated into a strong start to his NHL career, highlighted by his first NHL goal, a tally that came against one of the game's all-time great goaltenders.
The milestone marker came on January 27, 2013 against Martin Brodeur in a 4-3 win over the New Jersey Devils.
"It was pretty unbelievable," recalled Gallagher, who scored the game-winning marker in a 5-2 road win against Original Six rival Toronto, on February 27. "It's pretty special to get that first one against someone like Martin. It was a great feeling."
One he's eager to duplicate as Montreal, currently on top of the Eastern Conference standings, look to erase the disappointment of missing out on last year's playoffs.
The winger certainly doesn't need to be reminded just how passionate Montreal fans are about their Habs.
"They're great," he said. "The fans are very intelligent about the game and very passionate. You see that right away."
Gallagher then added: "The main thing I want to focus on is making it a memorable year for us as a team."
That approach, and getting a haircut, are the type of things that can get you noticed in Montreal.