Player of the Week: Jack Johnson
Jack Johnson has been contributing in many ways recently, helping lead the Blue Jackets to an impressive streak of wins.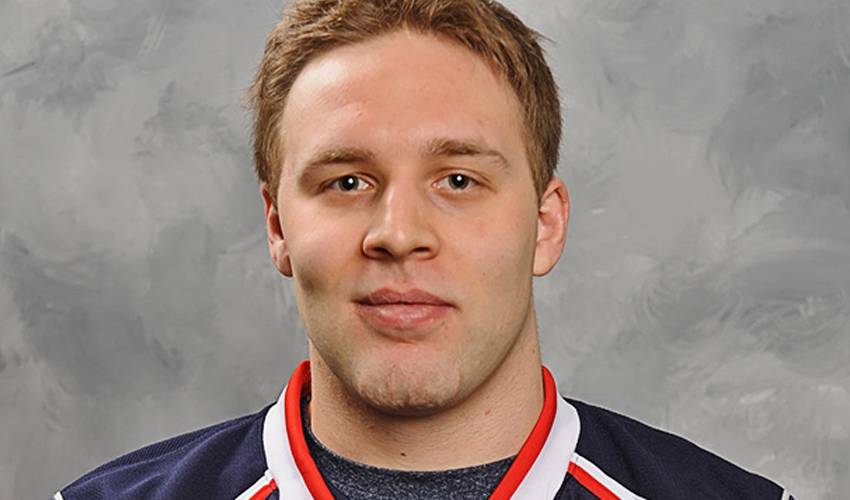 NEED TO KNOW
Being traded from the team that ultimately hoists the Stanley Cup could be mentally taxing for some players. Jack Johnson does not appear to be one of them. Despite being dealt from the Los Angeles Kings last season prior to their meteoric rise through the Western Conference playoffs, en route to the franchises' first Stanley Cup title, Johnson has embraced his role with the Columbus Blue Jackets and is determined to play a key role in helping that team turn its fortunes around as they have failed to make the postseason for three consecutive seasons. Despite a slow start to the 2013 season and a 3–7–2 record in the month of February, the Blue Jackets have found their stride over the past week and are in the midst of a 5 game winning streak . With a plethora of injuries to many of their most valuable players, Johnson and the Jackets have found a way recently to come away with victories, all of which have been very hard fought, close games. Johnson has played a key role in the Jackets' recent success, playing big minutes against the opposition's top lines and contributing on the score-sheet as well registering two goals and an assist over his last five games. Johnson and his teammates face an uphill battle over the 2nd half of the season to work their way back into the playoff hunt, but the momentum that they have built over the past week is a strong start towards that goal.
- Jack has been a significant contributor to the Blue Jackets' recent surge, a stretch that has seen the club go 5-0-2 in their last seven games
- Johnson has also been chipping in on the score-sheet over the past week, notching 3 points in the past 4 games and 11 points on the season
- The former University of Michigan standout is finding his groove in Columbus and looks to be a marquee member of the team this season and in the future
BIOGRAPHY
Born in Indianapolis, Indiana on January 13, 1987
Drafted by the Carolina Hurricanes in the 1st round, 3rd overall in the 2005 NHL Entry Draft
Has represented the United States on the international stage on numerous occasions, including the 2005 World Juniors, where the Americans captured the gold medal and the 2010 Olympics, bringing home the silver medal
Jack was a standout player with the University of Michigan, being named the CCHA offensive defenseman of the year in 2007