#ThePlayers React To #TradeDeadline Day
As the 2013 NHL Trade Deadline comes to a close, many players have been tweeting our their thoughts surrounding a week of tension, mixed emotions, and surprise.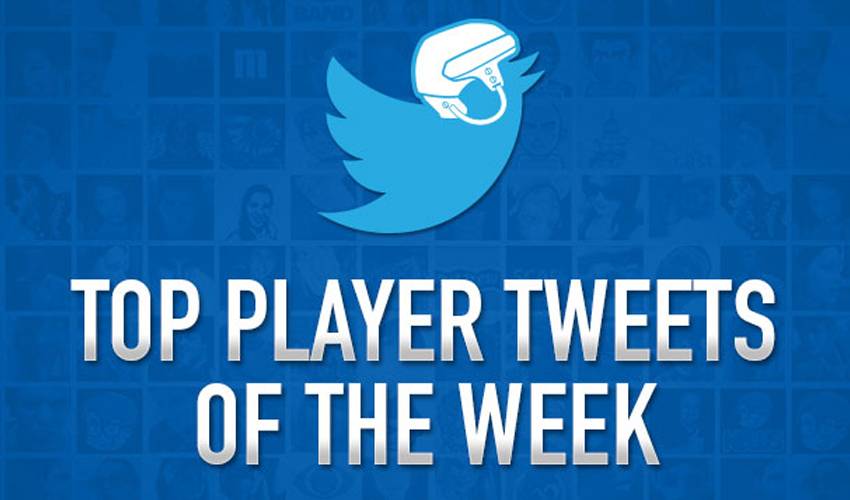 As the 2013 NHL Trade Deadline comes to a close, many players have been tweeting our their thoughts surrounding a week of tension, mixed emotions, and surprise. The players were active on Twitter making predictions about their own fate, commenting on the disappointment of losing great teammates, and congratulating friends and fellow players.
Here are some of the top Trade Deadline tweets of the past few days:
#ThePlayers Reacting To #TradeDeadline Day
Storified by NHLPA· Thu, Apr 04 2013 08:41:11
To begin, Claude Giroux opens with a well-times April Fools Day prank.

@Hartsy19 good luck in St Louis. You're a great teammate and friend. Just make sure you keep your head up next year.Claude Giroux
Okay….. Joke is over.#hartnellstays #SorryNotSorryClaude Giroux
Many players are sad to see their teammates - and friends - go.
Tough to see a good guy like @Benbishop30 go, he was excellent for us this season. Best of luck in Tampa - enjoy the sun! #sensCraig Anderson
Welcome Reggie.Nice addition for @LAKings stretch run! Sad to see Davis go,ultimate teammate. @mtlcanadiens lucky to have him. #tradecentreWillie Mitchell
Tough seeing the big dogger @ryaneclowe29 go... Good luck in NYC, see you in the summer!TJ Galiardi
Tough to see @Latta17 get traded. Great teammate and even better friend. Good luck in Washington #peskyJon Blum
I hate this part of hockey. Best of luck to Marty and Scott. Good men.Hal Gill
And many take the opportunity to congratulate their former teammates and wish them well.
Congrats to @dkristo7 on signing his first Pro contract. Gonna be a long fun NHL career bud. #still3point5TJ Oshie
Goodluck to Reds in Boston, great teammate!!Vladimir Tarasenko
Good luck to Redsie in Boston, consummate professional and an awesome dudeIan Cole
Best of luck to my man @Benbishop30 in Tampa!! Such a great guy and goalie! Hopefully I get to call Ottawa my home for a long time!;)Robin Lehner
Big congrats to my younger brother @BrockMcGinn21 on signing his first NHL deal with the @NHLCanes @JamieMcGinn11 and I couldn't be happier!Tye McGinn
I wanna wish Jason Pominville and his family all the best, Great Man, Player, Leader. He played his ass off. #Respect #FirstClass @mnwildSteve Ott
Hab fans, Drewiske is a great pick up. Great guy in the room and a really solid player. Teammate of mine when I was at Wisco! #steeBlake Geoffrion
Best of luck to @ryanobyrne84 in Toronto. Leafs fans, you got a good one. Real class act, great teammate and a true pro!Gabriel Landeskog
Some players make their own wishful trade deals.
I will trade my poker+soccer skills(conditional tweeting skills)to @91Tavares for 40% of his stick handling skills #tradecentreMichael Grabner
. @RNH_93 just offered @6Schultz6 his banana for Schultzy"s snack pack. Does he take it? #TradeCentre2013Jordan Eberle
And reflect on their own trades.
Extremely excited to be joining the #NYrangers . Getting an opportunity to play in New York and at MSG is specialRyane Clowe
Wow! Crazy couple of days! Want to say thank you to the sharks organization and all the wonderful fans in SJ for treating me so great theRyane Clowe
last 8 years. It was a blast and I will miss itRyane Clowe
Of course, Paul Bissonnette makes a few jokes.
Are you ready Boston? #TradeCentre pic.twitter.com/PbD09VOmHmPaul Bissonnette
Normally I'd be safe from trade but considering I have no goals I'll be by the phone till this thing is over. #TradeCentrePaul Bissonnette
But we get the last laugh.
.@BizNasty2point0 Congratulations on not being traded today. Good news, this is still a possibility: pic.twitter.com/JMa6TjwiaKNHLPA