Top Player Tweets of the Week (May 17 – May 24)
This week, many players took to Twitter to share moments from their off-season, and offer support to victims of the Oklahoma tornado.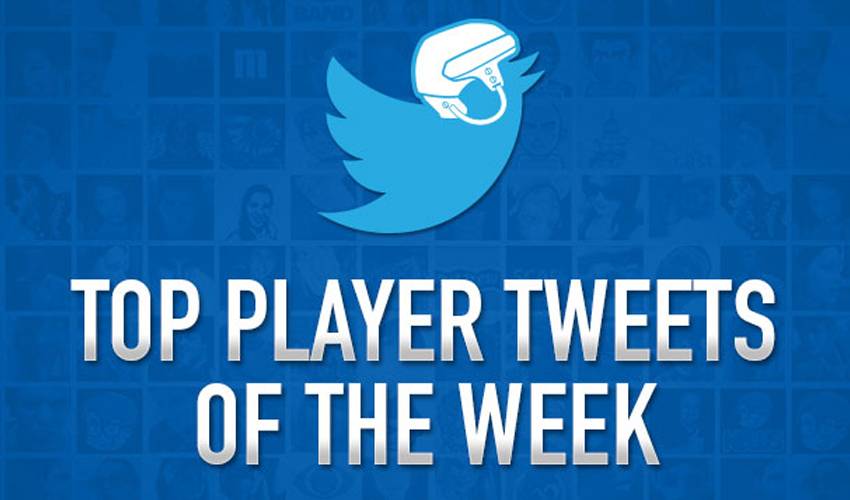 As round two of the Stanley Cup playoffs continues, many players have also begun their off-season routines. While they would rather be playing, they're keeping busy during the off-season by catching up with family, practicing at the rink, taking road trips with their pets, and more.
Road trips are the best. Well in my opinion that is..... twitter.com/ETangradi/stat…

— Eric Tangradi (@ETangradi) May 24, 2013
Happy birthday MOM!Great family dinner 🎉 instagram.com/p/Zrb7HwSEbg/

— Alex galchenyuk (@AGally94) May 24, 2013
Wish we were the ones playing tonight, but not a bad view from my hotel room #Bahamas twitter.com/mattymarts17/s…

— Matt Martin (@mattymarts17) May 23, 2013
Came home from the rink for lunch and Leo was ready for our pregame nap #notgameday twitter.com/kyleturris/sta…

— Kyle Turris (@kyleturris) May 23, 2013
VM GULD!!!! twitter.com/GabeLandeskog9…

— Gabriel Landeskog (@GabeLandeskog92) May 19, 2013
The players are also concerned for those who suffered in the Oklahoma tornado, and took to Twitter to share their condolences and support for victims.
Prayers go out to Oklahoma this is extremely devastating, Nothing scarier then hiding in your house from my Dallas Days.

— Steve Ott (@otterN9NE) May 20, 2013
My brother @bachmana and his wife are ok out in Moore, OK. Thoughts an prayers are with everyone in Oklahoma right now

— Richard Bachman (@Bacher31) May 20, 2013
Thoughts and prayers to those in Moore, OK. @americanhumane is headed down to help our 4 legged friends. Give them a follow! #2legshelp4legs

— David Backes (@dbackes42) May 23, 2013
My thoughts are with everyone who was in the path of this storm. #PrayForOklahoma

— Kyle Okposo (@bookerT2116) May 20, 2013
Help tornado victims in Oklahoma by texting "REDCROSS" to 90999 for a $10 donation or clicking here: redcross.org/donate/index.j…

— Steve Ott (@otterN9NE) May 21, 2013
Sad morning waking up to the updated news on Oklahoma..praying for more survivors and also for all the victims, families and those affected!

— Ryan Jones (@jonesry28) May 21, 2013