Kings Looking To Employ Stoll Tactics
Down early to the Blackhawks, Jarret Stoll & the Kings are looking to get back on track in Los Angeles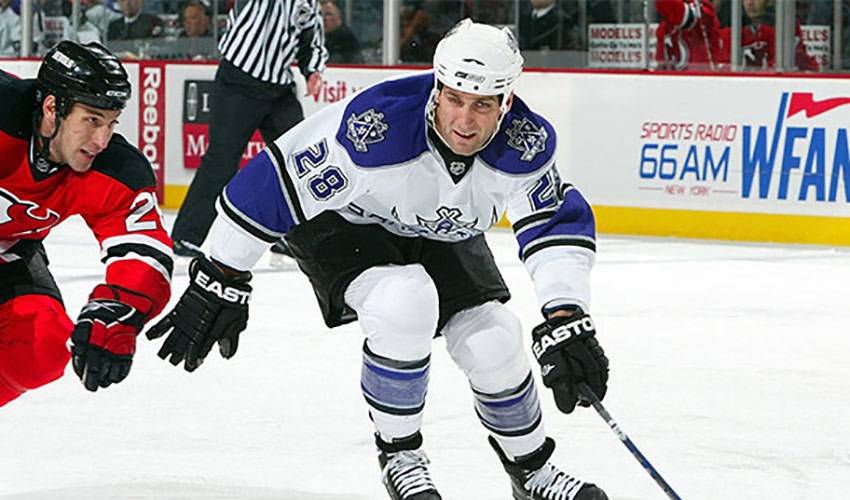 Jarret Stoll knows that repeating as the Stanley Cup champs is a tall task indeed. But the veteran forward doesn't expect the Kings to be dethroned without a fight.
After their Cinderella 2011-12 NHL season, one that saw Los Angeles finish eighth in the Western Conference standings, then deliver the organization its' first championship, the Kings understood they'd be a marked squad in 2012-13.
"The reality is that every team that makes the playoffs is extremely good," said Stoll, who was traded from Edmonton to Los Angeles in June of 2008. "There are plenty of teams that can win it all. It's why you don't take anyone or any team for granted."
That was certainly the case when it came to the Kings' quarterfinal and semifinal opponents, St. Louis and San Jose, respectively.
"The first round could have been a conference final," offered Stoll, who contributed five points in 20 playoff games last season. "That's what a lot of people were saying. We were down two games to nothing to St. Louis and found a way to come out on top."
They managed to come out on top against state rival San Jose in the semis, ousting the Sharks in seven games courtesy of a 2-1 win in the finale.
"Obviously, you are more on the radar when you are the defending champions," said the centreman. "Whoever you play will be coming at you with their best effort. San Jose is a perfect example of that. They gave us everything we could handle. Defending champions or not, it's tough to win it all."
After losing just four post-season games during their Cup-winning campaign, the Kings already have seven playoff defeats in 2013, including the first two contests against Chicago in the West final.
Hardly the position they want to be in, but certainly not a death knell for Stoll and his teammates.
"You've lost two games, you haven't lost the series," noted the Saskatchewan native. "There is less room for error, but there is still the opportunity to win."
Which is what Stoll and several of his fellow Kings remind themselves of even when they aren't at the arena.
"In L.A., you get drawn to the beach," said Stoll. "There are times when you need to take your mind off things and find time to unwind, even if it's just for a few hours. We'll get on our bikes – there are a lot of guys who live close to each other – and head to the beach and watch some volleyball. Every now and again, we play for a bit."
But the lure of sand and surf is quickly replaced by the task at hand.
"Wherever you are, there is a moment when you flip the switch and it's all about hockey, all about understanding what's needed to win the Cup. You don't have to remind yourself of that."
A King-sized feat, but one Stoll and co. are up for.