NHL ANNOUNCES PARTICIPATING TEAMS AND DATE FOR KRAFT HOCKEYVILLE HOST TOWN, STIRLING-RAWDON
Community to Host a 2013-14 Pre-Season Game Between the Washington Capitals and Winnipeg Jets; Game Will Be Broadcast on CBC's "Hockey Night in Canada"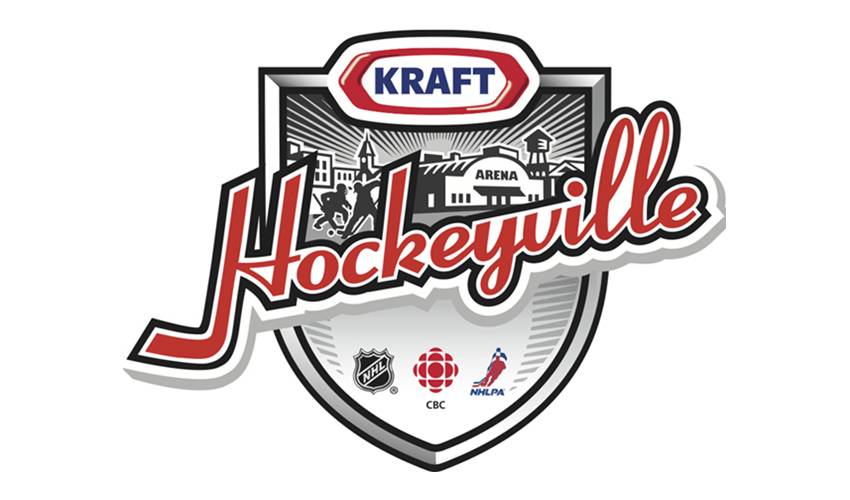 TORONTO (June 17, 2013) – The wait is over for fans in the Ontario township of Stirling-Rawdon, the winner of Kraft Hockeyville. After the postponement of last year's game, hockey enthusiasts will have the opportunity to see NHL® stars take the ice at Yardmen Arena in Belleville when the community hosts a 2013-14 pre-season game between the Washington Capitals and Winnipeg Jets on Saturday, Sept. 14, 2013, the National Hockey League announced today.
"The National Hockey League is proud to conduct Kraft Hockeyville and is absolutely delighted that this unique initiative will resume in September," said NHL Commissioner Gary Bettman. "I already have congratulated Stirling-Rawdon for its passion and spirit; today I applaud its patience and look forward to the excitement the community will enjoy when the Jets and Capitals take the ice in the Kraft Hockeyville game that always is a highlight of our pre-season."
Last September, the passionate hockey township of Stirling-Rawdon celebrated its Kraft Hockeyville contest win with a Stanley Cup® parade, an NHL alumni visit and game, hockey clinics, and a $100,000 cheque presentation from Kraft Canada for arena upgrades and renovations to the Stirling District Recreation Centre.
"We look forward to participating in this season's Kraft Hockeyville event in Stirling-Rawdon, Ont.," said Washington Capitals Vice President and General Manager George McPhee. "This game represents an opportunity for NHL teams to return to their roots and give back to the communities that support them while continuing to build our great game."
"The Kraft Hockeyville program is an exciting celebration of the game of hockey and the Winnipeg Jets are proud to be a part of it once again," said Winnipeg Jets General Manager Kevin Cheveldayoff. "We look forward to facing off against our former divisional rival, the Washington Capitals, as well as visiting the community of Stirling-Rawdon in September."
Kraft Canada has supported hockey for more than 30 years through sponsorships and grassroots programs. Since its inception, Kraft Hockeyville partners have provided more than $1 million in arena upgrades, hockey equipment and local food bank donations.
Further information on the game, including ticket information and ancillary events, will be provided in the months ahead.
###
NHL, the NHL Shield and the word mark and image of the Stanley Cup are registered trademarks of the National Hockey League. NHL and NHL team marks are the property of the NHL and its teams.
© NHL 2013. All Rights Reserved
NHLPA and the NHLPA logo are trademarks of the NHLPA, © NHLPA, and are used under license. All Rights Reserved.