Aaron Johnson Giving Back at Home
Johnson & the NHLPA Goals & Dreams fund partner for a donation of hockey equipment in Port Hawkesbury, Nova Scotia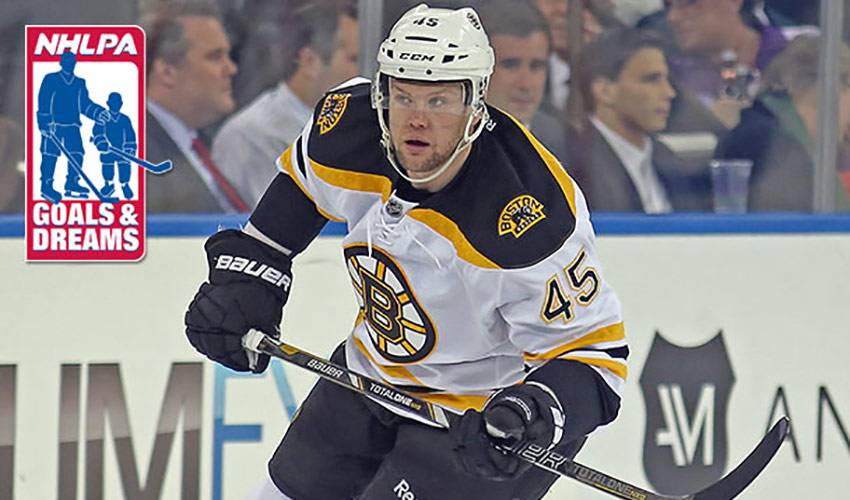 There is nothing quite like the feeling of giving people the opportunity to experience something that you love doing, especially when you can give that opportunity to so many in the community where you were raised.
Aaron Johnson experienced this great joy on Wednesday when he partnered with the NHLPA Goals & Dreams fund to announce a donation of 50 sets of hockey equipment to Strait Richmond Minor Hockey in his hometown of Port Hawkesbury, Nova Scotia.
Johnson, a veteran of 291 career NHL games who also recently signed a contract with the New York Rangers, saw a need to support the local minor hockey system after speaking with his father about the rising costs of getting into the game.
The NHLPA Goals & Dreams Fund is a perfect fit for situations like this, which is essentially the mandate of the program. Since 1999, through NHLPA Goals & Dreams, the Players have donated more than $21-million in support of grassroots hockey programs around the world.
Click here to read the Cape Breton Post article on Aaron's donation.