Smashfest! Dominic Moore & Many NHL Players to Participate In Charity Ping-Pong Event on July 25th in Toronto
Second annual fundraiser hosted by Dominic Moore to feature NHL players showcasing their Ping-Pong talents while raising money for concussion research and the Katie Moore Foundation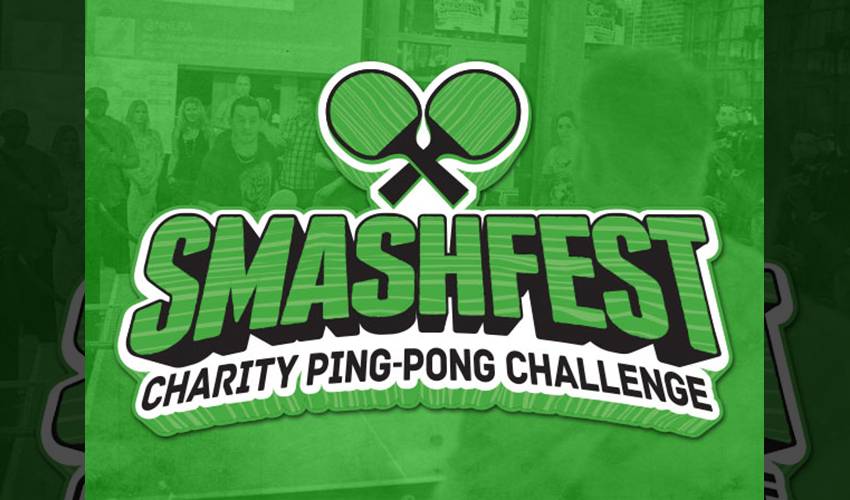 TORONTO (July 11, 2013) – NHL player Dominic Moore, forward for the New York Rangers, is proud to announce the second annual Smashfest! – a fan-inspired event designed to showcase NHL players' ping-pong skills while raising money for concussion research and the newly founded Katie Moore Foundation, which allocates dollars towards research for less common forms of cancer.
Tickets for the 2013 event are now on sale to the public at www.smashfest.ca.
"More than anything, Smashfest is a party. It is a ping pong-themed fundraising social for two great causes, while bringing guests and NHL players together in a totally open and unique way," said Dominic Moore, New York Rangers forward. "Year one was a huge success and we hope to build on that this year."
WHAT: Smashfest! Charity Ping-Pong Challenge
WHERE: Steam Whistle Brewery, Toronto
WHEN: Thursday, July 25th, 6:30 PM ET
WHO: Dominic Moore (Host), Daniel Nestor (Canadian Tennis legend), Biba Golic (female Table Tennis icon), Martin St. Louis, Logan Couture, Eric Lindros, T.J. Galiardi, Cody Hodgson, Chris Campoli, Zenon Konopka, Chris Tanev, Mathieu Schneider, Rob Zamuner, Joel Ward, Kyle Quincey, Derek Smith, Kevin Weekes, Steve Montador, Nick Kypreos and Stephane Veilleux are scheduled to participate, along with more "ping-pong free agents" to be named later!
Through this one-of-a-kind event, NHL players are coming together with fans and ping-pong enthusiasts alike for some fun while raising awareness and much needed research funds for two causes: traumatic brain injuries through various brain-injury/concussion foundations, including stopconcussions.com; and the Katie Moore Foundation, which was established in 2013 after the passing of Katie Moore, wife of Dominic, to help direct funds towards research into rare cancers. Smashfest! is committed to directing the proceeds from the event to these important causes.
Fans attending Smashfest! will have the opportunity to square off at the ping-pong table against NHL players; the chance to meet and interact with some of their favourite hockey players and other celebrities; and will be able to bid on one-of-a-kind silent auction items and prizes, while helping raise money for charity.
Limited tickets available to this intimate event, so they won't last long. To join us for this exciting night, go to www.smashfest.ca for more details.
-30-