Top Player Tweets of the Week (July 5th-12th)
This week the players tweeted about free agency signings, bid farewell to fans and teammates, and look forward to playing hockey in new markets.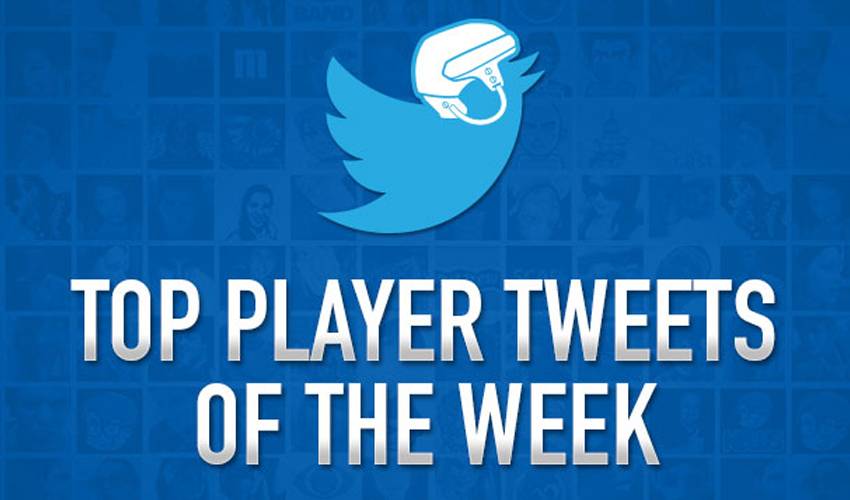 The 2013 NHL free agency period opened last week. As teams shake things up and try to improve their rosters over the course of the summer, many players have been signed to new markets or re-signed to existing ones. This week, the players took to Twitter to share their excitement to play for a new or same team, plus took a moment to thank fans and teammates before bidding farewell.
The movers are here and boxes are piling up! I'm excited to get to Edmonton on Sunday and start the next chapter. Monday AM workout anyone?

— Andrew Ference (@Ferknuckle) July 12, 2013
Really excited for another 2 years with the @NYRangers !! Thank you fans for all the love and support👍

— Carl Hagelin (@CarlHagelin) July 12, 2013
Gonna miss this guy! Detroit is gonna love him! http://t.co/6sf2ZiWWAZ

— Shawn Matthias (@ShawnMatthias) July 12, 2013
I want to thank @PredsNHL @mkeadmirals and the fans for the last 4 seasons. Really excited to be joining @mnwild this season #wild

— Jon Blum (@JonBlum7) July 12, 2013
So long Columbus! Thankful for the friends made and the opportunities I've been blessed with. Proud to say I will be a Buckeye for life!

— Brady Hjelle (@Hjelle34) July 11, 2013
Can't thank the fans enough in St Louis for the support and love they gave me! Will miss you guys and enjoyed every second of it!

— David Perron (@DP_57) July 11, 2013
Best of luck @DP_57 ! Not gonna be the same without the 3rd member of the #kidline

— TJ Oshie (@OSH74) July 10, 2013
Good luck gr8 players in new teams. @ribz9 and @MattHendy26 !! Caps fans gonna miss u!!!

— Alex Ovechkin (@ovi8) July 10, 2013
Would also like to say BONJOUR to @CanadiensMTL and all of the Habs fans out there! Very excited to play for such a great Franchise!!!

— George Parros (@GeorgeParros) July 5, 2013
So honored and excited to be apart of the @NYRangers and play at MSG for 6 more years. Truly blessed to have the opportunity. #LetsGoRangers

— Ryan McDonagh (@RMcDonagh27) July 8, 2013
I'm excited to be joining the @washcaps organization. Thanks to the new followers, and welcome wishes.

— Tyson Strachan (@tstracks) July 8, 2013