Vinny A Flyer Type of Player
Family & new teammates are excited to see Vincent Lecavalier start a new chapter in his hockey career in Philadelphia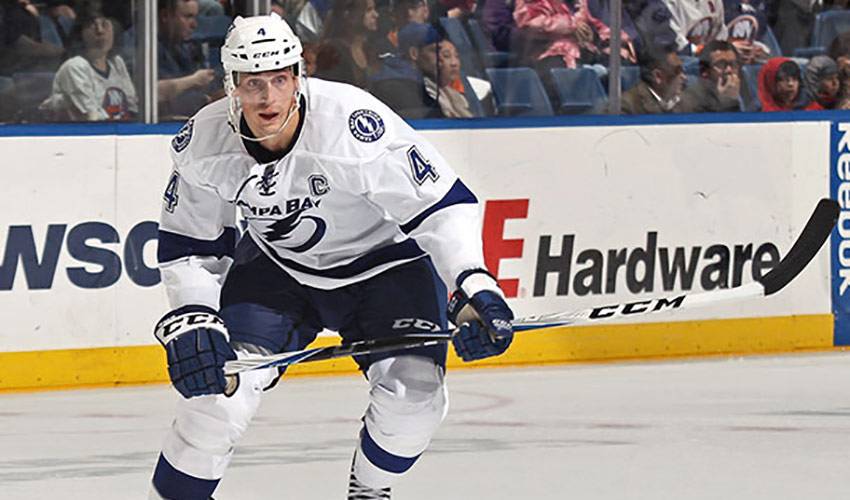 For as long as he has played in the NHL, 15 years, to be exact, Vincent Lecavalier and his father, Yvon, have always kept in close contact with one another. Just over two weeks ago, they had one of their most meaningful conversations ever.
On June 27, Yvon Lecavalier heard his cellphone ring and saw his son's number come up. He knew what he was about to hear.
"It was a very strange moment in that 15 years ago to that very day, Vincent was drafted first overall by the Tampa Bay Lightning," Yvon, a retired Quebec fire captain, told NHLPA.com. "And now, he was telling me that the team was buying him out."
Their exchange, not surprisingly, brought about mixed emotions for both.
"Initially, there is a sadness associated with it, but as we continued to talk, you also heard an optimism in Vinny's voice," recalled Yvon. "There is no animosity from him or anyone in our family. Tampa was a great place for him to play. Now, there is another chapter in his hockey career."
One that Vincent is looking forward to starting.
"You can hear the excitement he has and how much he wants to get out on the ice and contribute," said Yvon. "It's a great organization and you really see how happy they are to have him in Philadelphia."
There is, however, some irony found in Vincent heading to The City of Brotherly Love.
"When I think back over the years, Vinny has had some of his biggest battles against Philadelphia," laughed Yvon. "There were some tough games, intense moments."
Yet, he wasn't surprised to see some of his son's new teammates take to Twitter to welcome him to the Flyers.
"You can go up against one another, have a big rivalry, but most times, any battles are forgotten and they are happy to have you on their team."
There's at least one player who is eager to speak with the veteran forward.
"I was really excited when I found he was coming to Philadelphia," said Wayne Simmonds. "He's a great all-round player who has been in the league for awhile and knows what it takes to win. That's just the type of player you want on your team. I can't wait to pick his brain."
Last season, Vincent had 10 goals and 22 assists in 39 games. Over 1,037 career games, the native of Ile Bizard, Quebec, has 874 points. He also has a Stanley Cup, that coming in 2004 and a Maurice 'Rocket' Richard Trophy in 2007 as the league's leading scorer.
"It's a new start and that's good for Vinny," said Yvon. "I know how much he wants to help the team win. He is very motivated. You can hear it in his voice."