Go With The Flow
Bobby Ryan is eager to insert himself into the culture of the Senators dressing room & find success in Ottawa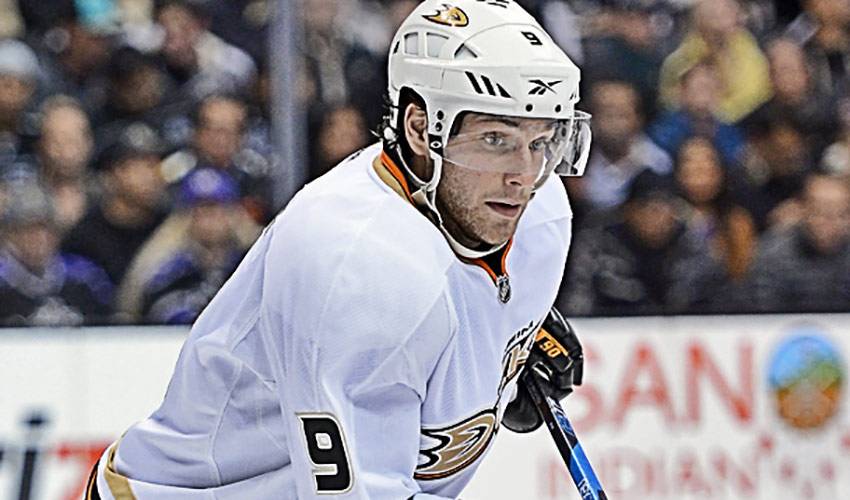 Bobby Ryan is looking at his opportunity to play in Ottawa much like he does when he's out on the golf course: don't overthink things and trust in yourself.
It would be understandable if Ryan, one of hockey's premier offensive forwards, who was dealt from Anaheim to the Senators on July 5, might feel inclined to want to impress his new teammates and coaching staff when training camp gets underway.
But the four-time 30-goal scorer, who has 147 career tallies, is resisting that urge.
Instead, Ryan simply wants to be himself. And that, if you happen to be an Ottawa fan, is a very good thing.
"I guess it all comes down to me just playing my game, believing in what I can do," said the second overall selection of the Ducks in 2005. "Of course, there are expectations, but that's good. I'll trust in what's worked for me day in, day out and just get into a flow."
Ryan has already become familiar with several of his new teammates prior to taking to the ice.
"A lot of the guys reached out to me once the deal was announced," said the 26-year-old New Jersey native. "That didn't really take me by surprise because from everyone I talked to, they told me I was going to get along great with these guys. I played golf with (defenceman) Marc Methot one day. It was a great way to get to know him. (Forwards) Kyle Turris and Jason Spezza also called me right away to welcome me."
All of which has Ryan anxiously awaiting the return to the rink.
"I would term it a nervous energy, a very positive feeling," he noted. "There's definitely a different vibe in Ottawa. It's a great city and I know the fans are very supportive. I also know the players are committed to making things successful."
Though he hasn't had much experience playing the Senators over his career, less than a handful of games, Ryan isn't exactly unfamiliar with the Eastern Conference team.
"I watched them a fair bit on television when I was in Anaheim because our games would obviously start later," Ryan recalled. "My first thought was that they were a nightmare to play against. All they do is work, work, work and not let up. This was a team that had a depleted roster because of injuries in 2012-13 and still found a way to battle every game. It's a young team, but one look at the lineup tells you why they are so good."
Ryan is hoping he can do his part in helping the Senators build off their appearance in the Eastern semifinal, a five-game loss to the Pittsburgh Penguins.
He won't be working overtime, however, to alter what's been a winning formula for nearly 400 NHL games.
"I guess like golf, or any other sport, you shouldn't spend time overthinking the game. You just stick with what you know. Every year, just like everyone else, I want to work at being better at what I do."
It's all par for the course for Bobby Ryan.