Player of the Week - Daniel Alfredsson
The 17-year NHL veteran spoke this past week at the Royal Ottawa Hospital, a place he has been supporting his entire time in Ottawa, to discuss how he is opening a new chapter in his hockey, and personal, life by signing with the Detroit Red Wings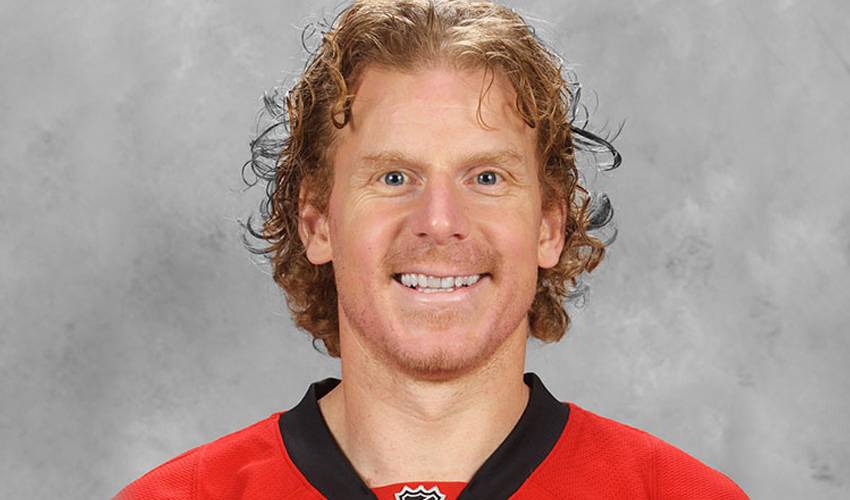 NEED TO KNOW
Hockey players, like people in all walks of professional life, sometimes become eager to take on new challenges and experiences. Some players, after being associated with one team for such a long period of time, become what many fans think of as the face of that particular franchise. It is situations like this that can make moving on a difficult decision for the player and a resentful situation for the fan base. Having spent his entire career, up to this point, in Ottawa, Daniel Alredsson's decision to leave the Senators as an unrestricted free-agent this summer, certainly falls into this conundrum.
With well over 1,000 games played in Canada's capital, 'Alfie' will always be considered one of the best players to ever suit up for the Senators, playing a key role in many of the club's highlight seasons and overall success. But after contracts stalled with the Sens this summer, Daniel chose to exercise his right as a free-agent to explore other opportunities, the same way thousands of his fellow NHLPA members have done over the years. The Detroit Red Wings offered Daniel an opportunity to join their organization, write a new chapter in his storied career tale and experience a new challenge as a professional hockey player. At 41 years of age, Daniel is still in great athletic condition and is a capable contributor on both ends of the ice. He will join a team with a mix of veteran experience and an influx of youth and one that will undoubtedly utilize his experience in the Eastern Conference, as the Red Wings make that move due to realignment.
At the end of the day, Daniel's play and leadership with the Senators will be something that will always be a key part of that franchise's history. His time with the Red Wings will undoubtedly be shorter than his time with the Senators was, but his commitment to excellence, with a goal of capturing a Stanley Cup title will be as strong in the 'Motor City' as it was in Ottawa.
- Daniel recently made a public appearance in Ottawa at the Royal Ottawa Hospital, a place he and his wife have been active in supporting in their time as citizens of the city
- The longest serving captain in Senators club history, Daniel holds club records for games played (1,178), regular season goals (426) & points (1108), as well as playoffs goals (51) & points (100)
- Daniel was the first European-born and trained captain to lead his team to the Stanley Cup Finals in 2007
BIOGRAPHY
 Born in Goteborg, Sweden on December 11, 1972  Drafted in the 6th round, 133rd overall, in the 1994 NHL Entry Draft by the Ottawa Senators  Is a four-time Olympian for his native Sweden, serving as an alternate captain for the 2006 team that won the gold medal in Turin  Won the Calder Trophy in 1996 as the NHL's top rookie