NHL Players Help Raise Record Amount For Local Alberta Charity
Eight players took part in Canadian M.P. Blake Richards' annual Rocky Mountain Hockey Challenge to help raise money for RCMP Victim's Services Units in Alberta.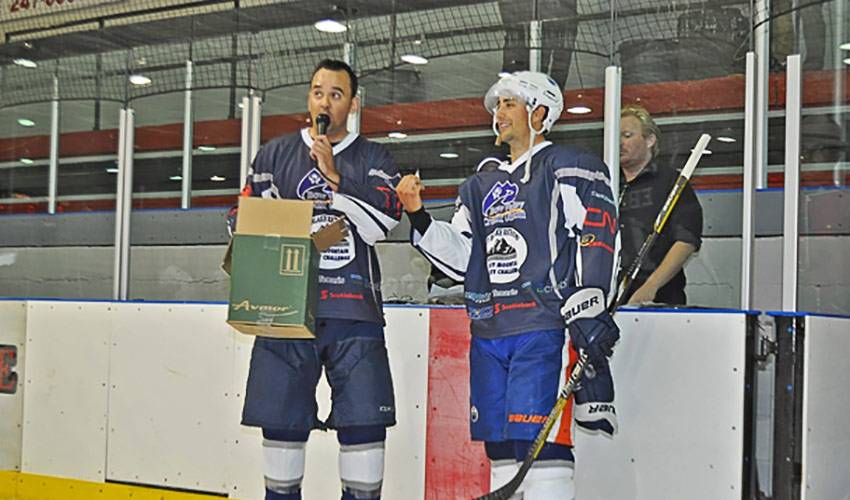 On Sunday, August 18th at the Cochrane Arena in Alberta, eight NHL players participated in the Rocky Mountain Hockey Challenge, a celebrity charity hockey game, helping to raise a record-breaking amount for local RCMP Victim's Services Units.
Canadian Member of Parliament, Blake Richards, along with former Calgary Flames player Sheldon Kennedy, hosted the fifth Rocky Mountain Hockey Challenge this week. Over the past five years, the annual event has drawn in thousands of fans from across Alberta to watch current and alumni pro hockey players hit the ice with many Parliament representatives, including the Ministers of State and Labour.
Jordon Eberle (Edmonton Oilers), Braydon Coburn (Philadelphia Flyers), Jay Rosehill (Philadelphia Flyers), Dana Tyrell (Tampa Bay Lightning), Nick Johnson (Boston Bruins), Thomas Hickey (New York Islanders), and Jason Jaffray (Winnipeg Jets) all came out to play in the tournament this year, helping raise $86,000, surpassing last year's total of $78,000.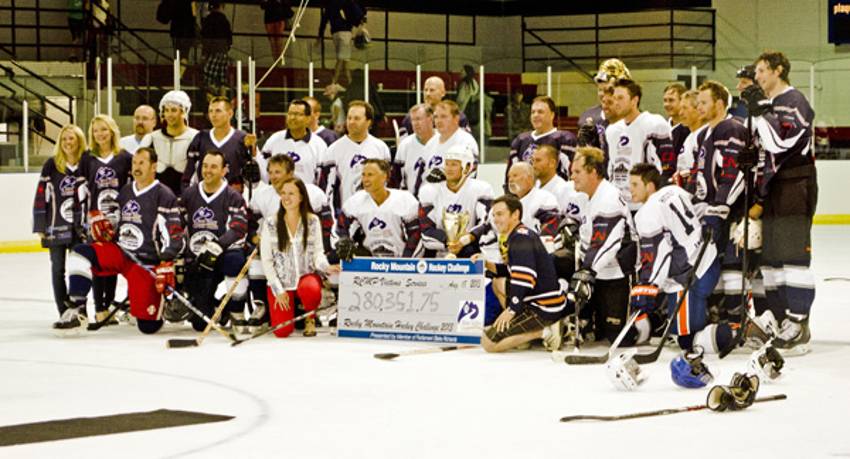 Though their summer training schedules are quite busy, it wasn't difficult to get NHL players to commit to the game.
"It wasn't a hard sell," explained Richards, "these guys love to get up close and personal with fans and give back to their communities when they can."
NHLPA members have participated in this event every year since its inception. As the event has grown larger, players have helped wrangle up their friends and teammates to play in the tournament. This year's event was full of star power, thanks to local favourite Jordan Eberle's participation. And Eberle didn't disappoint. He made some great plays and excited the 400 fans in the stands.
"I was on a line with Eberle and Tyrell and they did everything they could to set me up, but Jordan was able to score a couple of goals off my rebounds, so I got a couple assists that way," said Richards.
To date, the Rocky Mountain Hockey Challenge has raised a total of $281,000 for Airdrie & District Victims Assistance, Cochrane & Area Victims Services, Bow Valley Victims Services, and Chinook Arch Victims Services.