2013 NHLPA Rookie Showcase Preview
The fifth annual NHLPA Rookie Showcase will bring together Nathan MacKinnon, Brendan Gallagher, and 25 more top NHL rookies and prospects in Toronto August 26th-27th.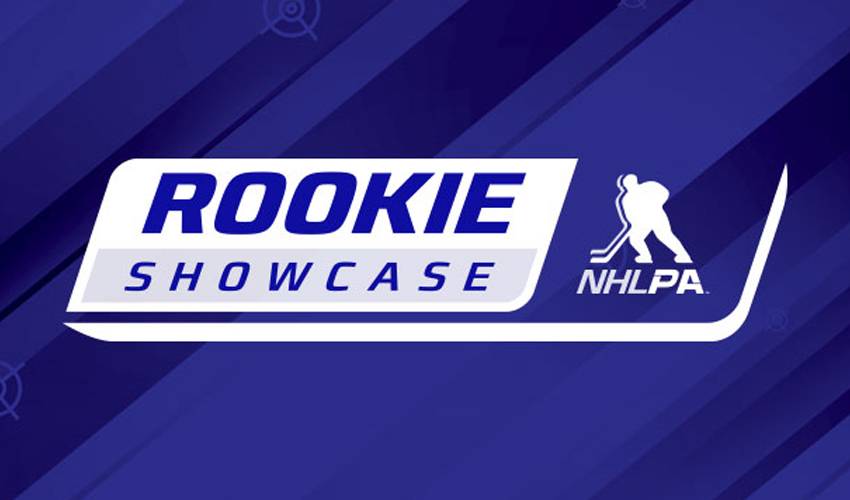 Just before the hockey season kicks off every year, we catch a glimpse of hockey's immediate future at the NHLPA Rookie Showcase event.
For the fifth year in a row, 27 of the NHL's top prospective and rookie players will arrive in Toronto on Monday, September 2nd, for a two-day experience that offers our official trading card partners – Panini America and Upper Deck – an exclusive opportunity to collect photos and signatures that will be used for upcoming trading card and memorabilia items. The event will mark the first time some of these players are photographed in their official NHL team uniforms and gear.
EA Sports will also be at the event, previewing NHL 14 to the rookies, as well as taking 3D head scans of the players to be used in their upcoming NHL 15 video game.
Memorial Cup Champions and junior teammates Nathan MacKinnon and Jonathan Drouin - two of the top three 2013 NHL Entry Draft picks – are just two of the many up-and-coming stars attending this event:
Due to the lockout-shortened 2012-13 season, this year's Rookie Showcase has a unique chance to invite players from two Rookie Classes. Eight of this year's Showcase attendees have had a first taste of NHL hockey, while the remainder have yet to make their NHL debuts. All will see their Rookie Cards debut for the first time in 2013-14 NHL Trading Card releases from Upper Deck and Panini under the highly-anticipated Double-Rookie-Class banner.
We will be covering the NHLPA Rookie Showcase live on Twitter and Facebook, giving fans a unique opportunity to get to know these players a little better. On Monday, August 26th, we will have the rookies answer your questions via Twitter. Tweet yours using #AskARookie and follow along with the event by searching #RookieShowcase.
We're also shooting interviews and videos at the event for our Meet The Rookies series. Get geared up for next week by revisiting last year's rookie profile videos: