Fraser Looks To Make His Mark With Toronto
Ottawa's Mark Fraser may have been born in a city that represents one of Toronto's biggest NHL rivals, but Fraser is definitely all about the blue and white.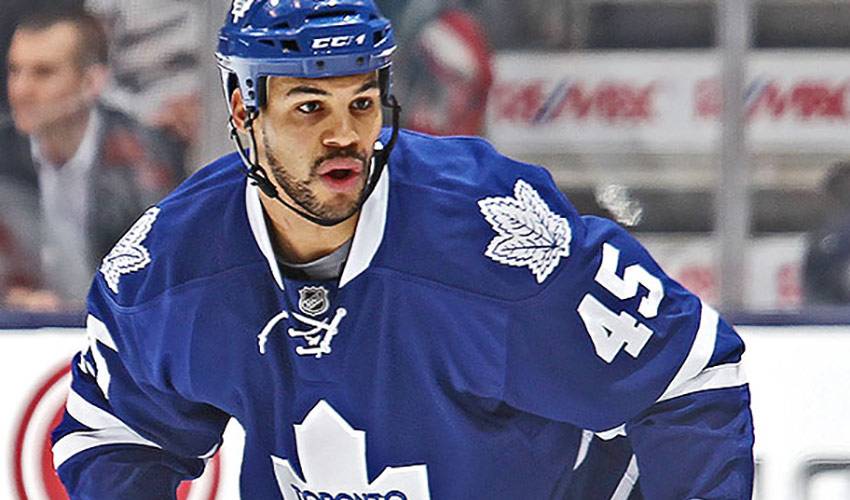 He might have been calling from a city that represents one of Toronto's biggest NHL rivals, but Mark Fraser is definitely all about the blue and white.
His hometown is Ottawa, but the rugged defenceman, who recently signed a one-year contract with the Maple Leafs, is embracing the opportunity to contribute to an Original Six club looking to build off a successful 2012-13 campaign.
"I'm really excited about this chance," said Fraser, who signed a one-year contract with Toronto on July 30. "Obviously, there are no guarantees, but I am truly ready. I'm really looking forward to this year."
Hard work and patience is not a foreign concept to Fraser. Selected 84th overall by the New Jersey Devils in 2005, the blueliner has appeared in more American Hockey League games than NHL contests.
Fraser, however, isn't keeping count of where he's played since his first taste of big-league action in 2006-07, when he skated in seven games with the Devils.
Instead, the former Kitchener Rangers' alumnus is all about the present.
"I've worked hard at every stage of my career and I see this year as something I can really focus on to make it my most memorable one yet," said Fraser. "I don't think it does any good to look much beyond the next challenge. I want to have a good camp, compete hard and show what I can do."
While he wasn't on the ice for last year's deflating Game Seven opening-round playoff loss to eventual Stanley Cup finalists, Boston, Fraser, despite the outcome, sees plenty of good days ahead for the team and their fans.
"Of course, it was disappointing," recalled Fraser, of the game that saw Toronto surrender a 4-1 third period lead and lose in overtime. "It was all those bad things you'd expect to feel. But I know that the guys are more determined than ever. You never want to experience that again. From everyone I've talked to, there is a genuine sense of optimism."
While his last NHL goal came in the 2009-10 season, the most meaningful points for Fraser come in the form of the standings.
"No one minds seeing their name on the scoresheet," said the 6'3", 200-pounder, who scored his first big-league tally against Pittsburgh on October 24, 2009. "But at the end of each game, I'd rather say we earned the two points. With my game, I want to do those things that can help make a difference. Throwing a big hit, blocking a shot, getting the puck out of harm's way, there are plenty of things you can do that can help you get that 'W.'
After kicking off the regular season with back-to-back away games against the Montreal Canadiens and the Philadelphia Flyers, the Maple Leafs face-off against the Senators at the Air Canada Centre on October 5.
For Fraser, the toughest part of the schedule is in having to wait over a month for it to start.
"I wish it was tomorrow," he said. "There's a lot to look forward to this year. We're focused on building upon what we accomplished last season."