No Identity Crisis in Toronto
Jay McClement feels that despite a tough playoff exit the Leafs have a group that has a purpose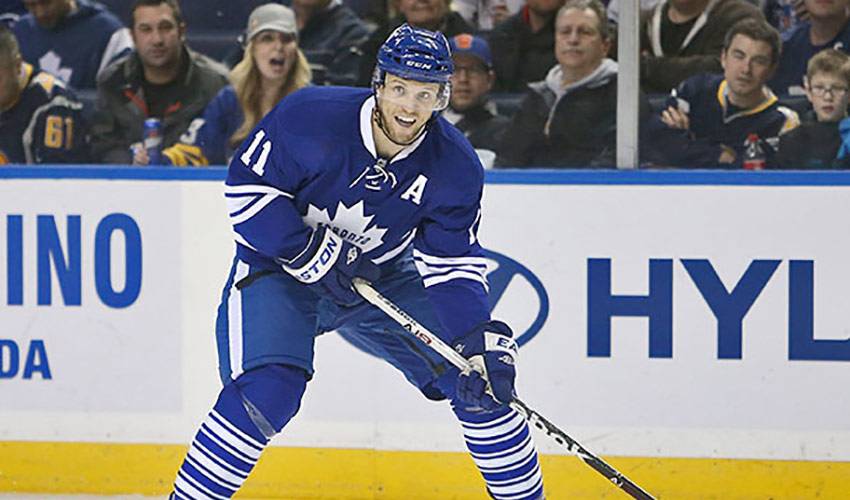 At one point did Jay McClement think last season's version of the Toronto Maple Leafs were a playoff-worthy club? The answer might come as a bit of a surprise.
They were anything but a consensus pick to make the Stanley Cup playoffs in 2012-13. In fact, the Leafs were considered more likely to be post-season observers rather than participants.
Near the middle and latter stages of the campaign, however, sitting in the top eight in the Eastern Conference, one of Toronto's veterans saw a trend emerging that buoyed his optimism at being a playoff club.
"There wasn't a specific game or moment where I thought we would get in," recalled McClement, who came to the Leafs as a free agent on July 1, 1012. "It was when we didn't play well, certainly not what we were capable of, and yet still found a way to win those games."
The Leafs nailed down a playoff spot courtesy of a 4-1 victory over Ottawa on April 20. Prior to the start of 2013 campaign, Toronto had the dubious distinction of being the only NHL team that had not qualified for the playoffs since 2005.
Facing off against Boston in the first round, Toronto took the Bruins to seven games, giving up a 4-1 lead in the third period of the final contest, then losing 5-4 in overtime.
"We all know it's something that will be talked about even this season," admitted McClement, who appeared in all 48 regular season games and seven playoff contests. "It was unfortunate. But we have to think past it. This year, there are higher expectations and we have to manage that differently.
"Last year, we weren't picked to make the playoffs," he continued. "Now, that's changed. We brought in some new guys and have a good mix. We have an identity and we won't rest on the positives we achieved last year."
The alternate captain, who grew up in hockey-rich Kingston, Ontario, will continue to embrace his role as a team leader.
"I'm not a big talker, but I'm comfortable with the guys here," said the 30-year-old forward. "I think you have to earn that respect when you come to a new team. The bottom line is for all of us to work together to be even better this year."
Having an experienced veteran like McClement in the lineup certainly won't hurt their chances - even if he happened to be a diehard Montreal Canadiens supporter as a kid.
"I was a huge Patrick Roy fan," recalled McClement, of the Hall of Fame goaltender and head coach of the Colorado Avalanche. "I remember watching a practice at the Montreal Forum. I was standing at the glass and wasn't paying attention for a second. He fired a puck at the glass and I jumped. He looked over at me and gave me a wink. All that did was make me a bigger fan."
McClement won't have to wait too long to take his best shot against his childhood idol's team Colorado is in Toronto on October 8.
"Every point is important," he said. "It doesn't matter who the opponent is. Each year, it seems to gets tighter and tighter in the standings. We know we need to be consistent throughout the season to achieve our goal."