Player of the Week - Kevin Klein
Kevin Klein is making a name for himself both on, and off the ice, in Nashville, which is why he is the Player of the Week.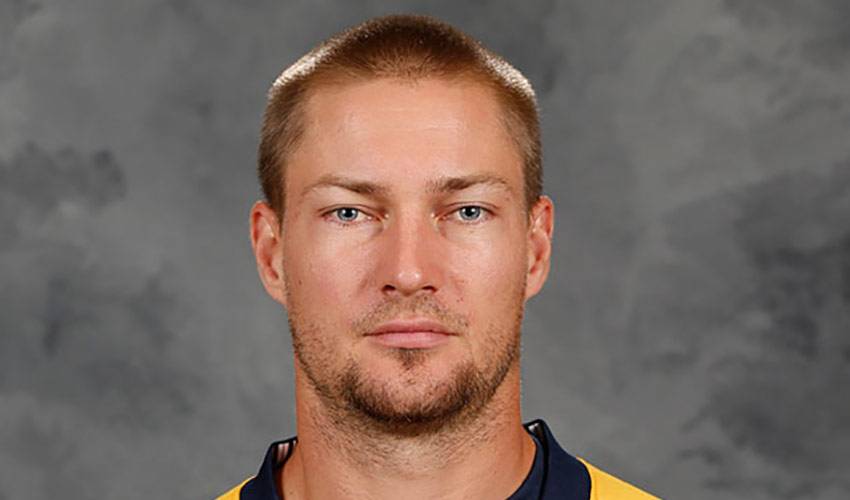 NEED TO KNOW
A hockey dressing room is a place of pranks and jokes, a hierarchy of different characters who come together to make-up the identity of every team. Needless to say, there are many reasons a guy would get 'chirped' by his teammates, and being named on a list of beautiful people would certainly qualify. Kevin Klein of the Nashville Predators found this out recently, as he was named as one of Nashville's 25 Most Beautiful People. Once the list was announced, he then received some good-natured ribbing on Twitter from teammate, Eric Nystrom.
He enjoys golfing, salsa dancing, and poetry @Realkevinklein8, Nashville's 25 most beautiful peeps, ha! pic.twitter.com/Erw2fmMeTM

— Eric Nystrom (@enystrom23) October 8, 2013
Kevin Klein is a player that has been developed by the Predators and is a perfect example of their team-building philosophy at work. The 6'1", 200 lbs defenceman has worked his way up through the Predators organization, becoming a regular in the line-up over the past couple of seasons and acting as a consistent and stabilizing force on the blueline in Nashville.
Kevin has worked extremely hard to establish himself as an NHL player. The native of Kitchener, Ontario came up through the OHL, spending his time in junior with the St. Mike's Majors and the Guelph Storm. Following his junior career, he was drafted in the 2nd round of the 2003 NHL Entry Draft by Nashville and has remained with the club since that time. His work-ethic and determination to realize his dream of playing in the NHL was on full display as he battled through the minors for a few seasons before landing in Nashville on a permanent basis. He has been a part of the Predators climb into prominence in the Western Conference, suiting up with players like Shea Weber and Pekka Rinne to help the team establish a strong identity.
BIOGRAPHY
 Born in Kitchener, Ontario, Canada on December 13, 1984
 Drafted in the 2nd round, 37th overall by the Nashville Predators in the 2003 NHL Entry Draft
 Has suited up in 359 games and counting in his NHL career
 Registered a career-high in points in 2011-12 with 21
 Was selected as a member of the 2003-04 Canadian entry in the IIHF World Junior Hockey Championships, bringing home a silver medal