Teemu Selanne Scores The First Goal Of His Last Season
The Finnish Flash puts the puck in the back of the net for the first time in his 22nd – and final – NHL season in this week's viral video.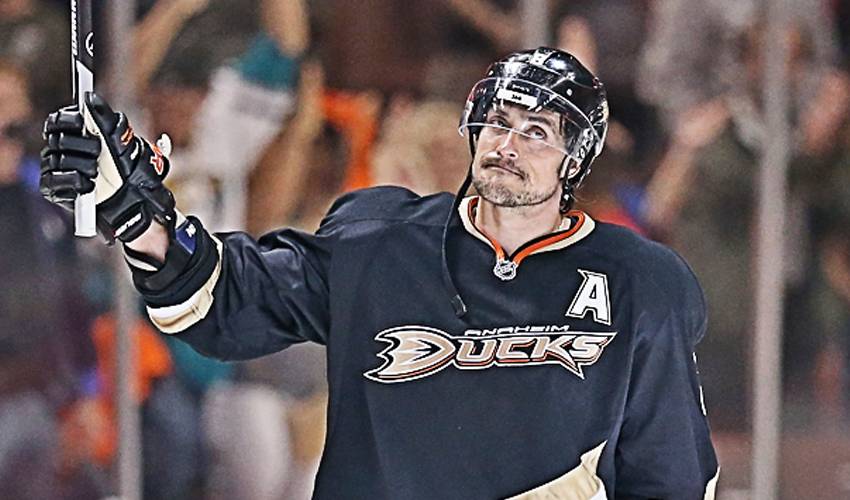 With a little over three minutes left in the second period of the Calgary Flames versus Anaheim Ducks game on Wednesday, October 16th, Teemu Selanne broke his own stick during a play. After quickly skating to the bench he is handed a replacement and within seconds, teammate Jakub Silfverberg taps him a one-handed pass that the Finnish Flash takes to the back of the net against Flames goaltender Joey MacDonald.
The moment marked Selanne's first goal of the season, and his 676th career goal. And at 43 years old and into his 22nd NHL season, that moment doesn't get any less exciting.
In fact, it might mean more to Selanne this time around because this is his final NHL season before retiring from the sport. If you missed 'Teemu's Decision' video from back in August, it's worth a watch:
Only 24 more goals before Selanne reaches 700. Now that would be a strong Finnish.