Player of the Week - Patrick Sharp
Patrick Sharp recently celebrated becoming a father for the second time by having a big night in Carolina. For that, he is our Player of the Week!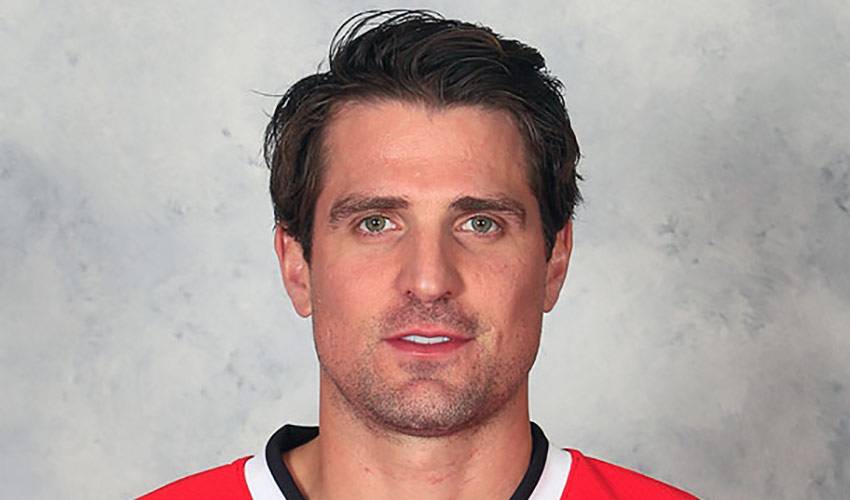 NEED TO KNOW
Over the past few years, the Chicago Blackhawks have solidified themselves as a dominant and marquee team in the NHL. A key part of their success has been the ability to keep a core group of players who have lead the team to two Stanley Cup titles in a four-year span. Patrick Sharp is one of these players. Patrick has become such an intangible type of player for the Blackhawks, that it is hard to imagine the team without him in the lineup. Sure they have Jonathan Toews and Patrick Kane, but it is Sharp who is the glue between the top two lines and a player who provides an uncanny ability to play in all situations and make good things happen on the ice.
Last week, Patrick continued a trend of having a big game immediately following becoming a father. He and his wife Abigail welcomed their second daughter, Sadie, into the world last Sunday night. Two nights later, in Carolina, Patrick would lead the Blackhawks to victory, notching his 200th career goal during the game and adding the shootout winner for good measure. This big-game theatrics following fatherhood is nothing new to Patrick, as he also notched the game winner against the Islanders back in 2011 when his eldest daughter Madelyn was born. Blackhawks fans were quick to praise 'Poppa Sharp' on Twitter following the game:
Big night for Papa @10PSharp! Game winning shootout goal!!! Yea buddy!! #LetsGoHawks #OneGoal #HawksWin #HawksTalk

— Katie Bonifazi (@BearsNHawksGirl) October 16, 2013
For a video recap of Patrick's big night, check out this video from CSN Chicago.
BIOGRAPHY
 Born in Winnipeg, Manitoba, Canada on December 27, 1981
 Drafted in the 3rd round, 95th overall by the Philadelphia Flyers in the 2001 NHL Entry Draft
 Attended the University of Vermont on a hockey scholarship and spent two seasons in the ECAC
 A member of the 2010 and 2013 Stanley Cup Champion, Chicago Blackhawks
 Captured a silver medal at the 2008 IIHF World Championships, representing Canada