The Colorado Avalanche's Worst Interview Ever
In this week's viral video, reporter Karl Kreefe experiences an incredibly tough day at the office when his interviews with Colorado Avalanche players goes awry.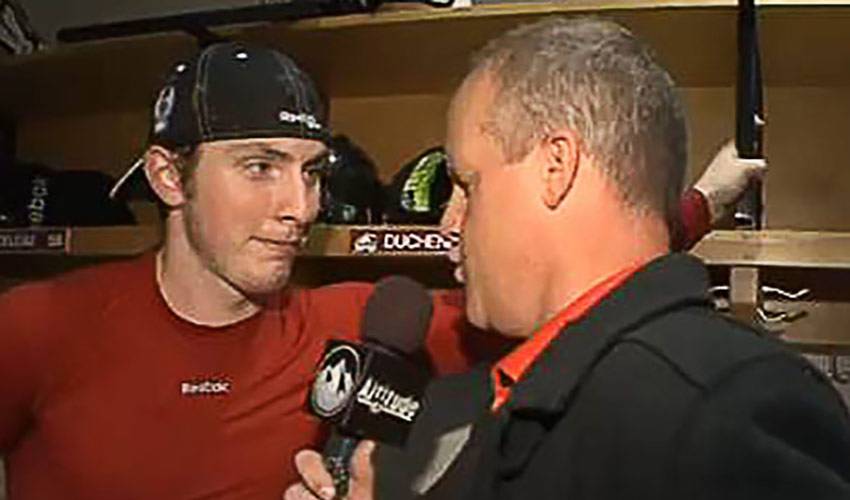 When Colorado Avalanche reporter Karl Kreefe showed up to interview the team for Avalanche TV, he should have been more prepared. From the very first question – where he embarrassingly mispronounces P.A. Parenteau's name – it becomes apparent that Kreefe has not done his research… or ever interviewed a hockey player in his life.
Watch the hilarious video here for funny performances by P.A. Parenteau, Matt Duchene, Paul Stastny, Alex Tanguay, Cory Sarich, Jan Hejda, Ryan Wilson, Jamie McGinn, Patrick Bordeleau, Erik Johnson, and Gabriel Landeskog.
Some of the funniest exchanges include Kreefe mistaking Alex Tanguay for Jean-Sebastien Giguere and when he tries to put his arm around Paul Stastny.