Top Player Tweets of the Week (October 18th – 25th)
Joffrey Lupul proves that NHL players are also NHL fans in this edition of the Top Player Tweets of the Week.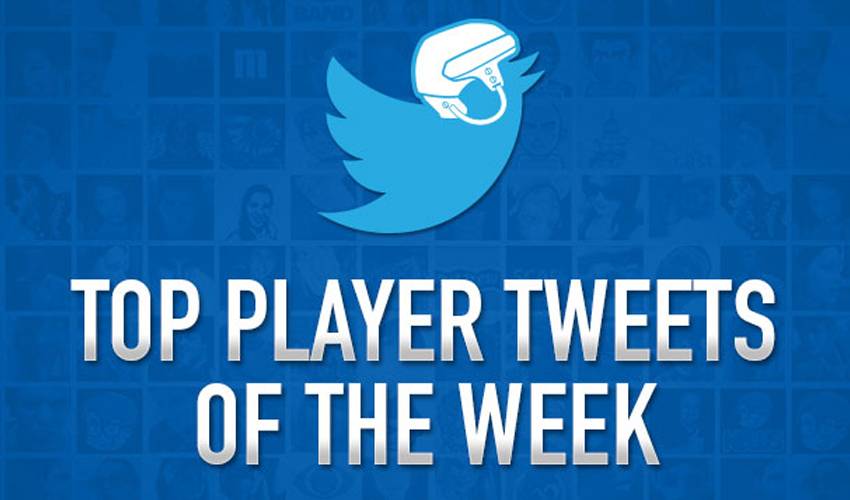 This week, the players made sure they spent some quality time with their families – both the human and canine variety.
Great event last night to support @HH_K9_Rescue! Great organization Here is our new foster dog. #Cleo @Ryan_Condra pic.twitter.com/uW0b3FxJ1n

— Erik Condra (@ECondra) October 21, 2013
Chillaxing with my boy... http://t.co/lG6iQg6a1W

— Anze Kopitar (@AnzeKopitar) October 20, 2013
Apple doesn't fall too far from the tree... #MomsTrip pic.twitter.com/JRzMBsa7wJ

— Michael Kostka (@Kostka85) October 24, 2013
Someone wants to come with me apparently! #sorryargo pic.twitter.com/g5uRFStbMg

— Mika Zibanejad (@MikaZibanejad) October 22, 2013
Joffrey Lupul proves that just because you're a hockey star, doesn't mean you're not also a hockey fan. This week, the Toronto Maple Leafs' Lupul got former teammate and idol Teemu Selanne to autograph a stick for him. Hey also asks Selanne if he'll consider playing one more year.
Never too old to be a fan! One more year? #theflash http://t.co/coOpme0gD7

— Joffrey Lupul (@JLupul) October 23, 2013
Finally, and not for the faint of heart, John Tavares and David Perron made light of requiring some serious dental work. Don't scroll down if you have a weak stomach.
Couple chipped teeth during last night's game, but worth it to beat my hometown team. Back in YEG, going for 3 in a row.

— David Perron (@DP_57) October 23, 2013
Implants #BattleZone #InOne #TimeforSomeNewJibs t.co/kWBjS5Ujgy

— John Tavares (@91Tavares) October 23, 2013